I read and review a lot of books. There are pluses and minuses to that. On the plus side I am introduced to so many different styles of writing by authors old and new.
On the minus side I tend to get a little jaded and it can take a lot to impress me. So when I run across a book that completely captivates me, it's rare anymore.
That's why am so excited to share with you this upcoming release.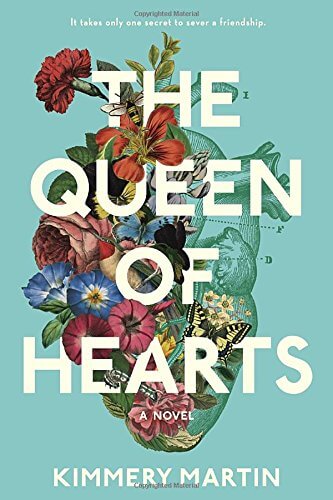 The Queen of Hearts by Kimmery Martin
Publisher: Berkley (February 13, 2018)
ISBN-13: 978-0399585050
THE QUEEN OF HEARTS by Kimmery Martin Review
Sometimes a book just hits you right. Touches all of your senses and emotions and maybe even shocks you a bit.
When I started reading Queen of Hearts, I was expecting just a women's fiction. But this book is so much more.
Queen of Hearts is written by a brand new author with a medical background. She tells a story set in and around the emergency room and medical environment. It's the story of two best friends and their career through the ups and downs of medical school and through their adult career.
This book is very well written and so good! The flow and the story was unique and so all encompassing that I just got caught up in it. The author managed to throw me for a loop several times and I just couldn't stop reading even though I was angry at times.
The plot mainly revolves around two best friends that support each other and are there for each other, through thick and thin.
And then there was Dr. X…. A yummy, delicious, hunk of a man who finds himself involved with one of the girls. Super sexy and a risk taker, he has Zadie falling for him fast and honestly, who can resist?
I absolutely loved the story. The author offered a fabulous plot with several of twists in the story and some unbelievable revelations that broadsided me. I was still really angry at the end of the story and still think about it today. But then that is the mark of an excellent writer.
If you enjoy medical stories, with the gritty, gruesome details, along with a doctors life, love, and everything that comes with it, you have to read this book. A wonderful first from a new author. I hope we will be seeing more of Kimmery Martin in the future.
Disclaimer: Chris has personally reviewed the product listed above. She has not received any monetary compensation for her review but did receive a free ebook so she could evaluate and use it for this post. Her thoughts & opinions in this review are unbiased & honest and your opinions may differ.