A few weeks ago, I reviewed the first book in this new Walker Security series by Lisa Renee Jones, Deep Under. This author offers a fabulous talent in the romantic suspense genre – heavy on the romance, yay, and loads of suspense.
If you love these types of reads, you can check out my review on this new release below. So excited for this one!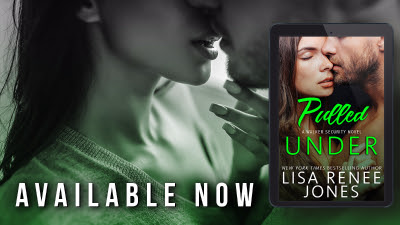 Pulled Under by Lisa Renee Jones
Series: Walker Security
Publisher: Julie Patra Publishing
Publication Date: November 28, 2017
Sold by: Amazon Digital Services LLC

Synopsis:
He is blond, tattooed, and dangerous. She's as beautiful as she is mysterious and could be his destruction…
Asher wasn't always a member of the elite Walker Security team, he was a billionaire's son, who rebelled against his father's controlling hand, and ended up in New York City's underground of drugs, rock n roll, and danger. But that is long behind him, and while his tattoos and long blond hair remain, he's now a chameleon, far more comfortable in a suit and tie than a leather jacket.
Or so he likes to tell himself.
But now Walker Security needs him back inside the underground club scene for a police case they're working. Women are dying, murdered, and the clock is ticking until another victim is claimed. When Asher is pulled back into this toxic world he meets Sierra, who is as beautiful as she is mysterious. A woman who calls to a darker side of him, long suppressed, unleashing it in what becomes wicked hot passion and obsession. But Sierra has a secret, one that leads her, and Asher, to a dangerous place, and game, with dangerous players, and the game is about life or death.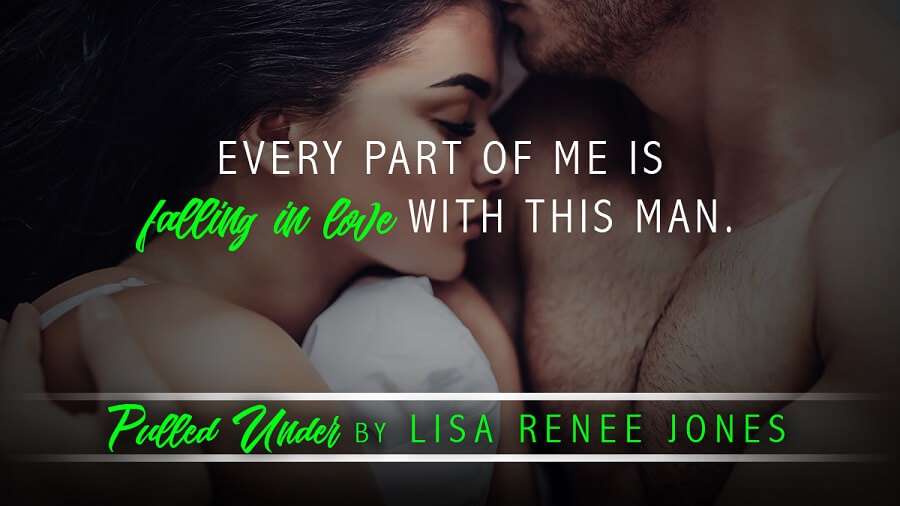 Pulled Under by Lisa Renee Jones: Book Review
This new addition to the series is a wonderful book! I love that each story is a standalone and you do not have to have read any others in the series first to enjoy this story. While I am a junkie of this author's writing, it can be ages between books (or seem like it), so getting a refresher on who the cast of characters is is important.
This story is all Asher and what a delicious piece of work he is. Loaded with intense emotion, he goes in deep in this story. With two different plot lines running together, the tension is high to protect Sierra and yet he falls hard for her too. Crackling with passion and sexy frenzy, Asher is in full protection mode and it makes for an intense read.
The author is so good at creating a books loaded with hot men, steamy sex, passionate feelings, suspenseful situations, and awesome endings. This book is a remarkable story that winds you up right along with the characters. Heart pounding on many different levels, you will find yourself addicted to the Walker clan and Lisa Renee Jones' writing, just like me!
Grab your copy today!
Disclaimer: Chris has personally reviewed the product listed above. She has not received any monetary compensation for her review but did receive a free ebook so she could evaluate and use it for this post. Her thoughts & opinions in this review are unbiased & honest and your opinions may differ.