I love being able to kick off a brand new series from one of my go to favorite authors. Lisa Renée Jones is a massively talented writer and it often astounds me how she can continue to bring us unique, exciting, thrilling, and hot stories that we just can't get enough of.
Poison Kisses is her newest book that I will be sharing with you in three different posts. That's because she's breaking the story into three pieces – just to make us crazy. LOL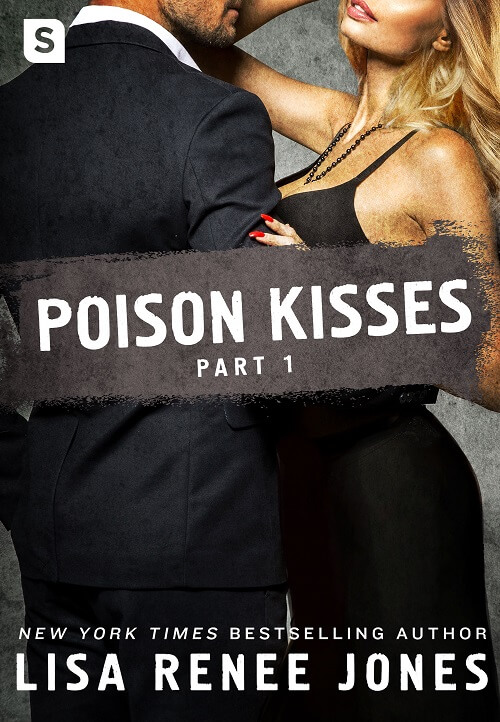 POISON KISSES #1 by Lisa Renee Jones
Publisher: St. Martin's Griffin (February 6, 2018)
Publication Date: February 6, 2018
Sold by: Macmillan
Language: English
ASIN: B076B2NRMF
Amanda Larke made me want her.
She made me trust her.
She made me love her.
Then she betrayed me.
And now, a madman brings us together again and before our battle with him is over, I will make sure that she never forgets my name: Seth Cage. The Fixer for The Brandon Family Empire, but to a covert CIA operation, I will always be The Assassin. And to Amanda, I will be the man who made her moan, sigh, and beg.
And I will make her beg.


POISON KISSES #1 by Lisa Renee Jones – Review
Kicking off this 3 part story of intrigue and betrayal is Poison Kisses #1. We meet Amanda and Seth and begin to unravel and intense story of passion, love, secrets, and betrayal.
Jones leads us down the garden path in the beginning and leaves us craving more at the end of this novella length portion of the story. I have a love-hate relationship with stories written in this fashion. But, thankfully, we don't have to wait long for installment number two.
Keep your eye on this space for more from Lisa Renée Jones. She is my one click wonder for amazing stories with over-the-top heat, passion, and intrigue that leaves you begging for more.
Disclaimer: Chris has personally reviewed the product listed above. She has not received any monetary compensation for her review but did receive a free ebook so she could evaluate and use it for this post. Her thoughts & opinions in this review are unbiased & honest and your opinions may differ.