2015 was a year of changes for me. I decided around March that I was tired of being overweight and out of shape. I blamed it on everything but my own laziness. I started to make changes by simply juicing. Within a few weeks I lost 12 pounds. That was so encouraging! I added eating low carb and that helped too!
Then, on a challenge from a fitness expert, I started journaling everyday for 30 days about positivity in my life. "I am" statements make such a huge difference in how we see ourselves! During this time I started to add working out in my garage on an exercise machine to my juicing and eating changes. Soon I was addicted to working out 4-5 times a week, if not more!
What I found was that by making small changes and encouraging myself everyday, I wanted to make the changes. I also found that you don't have to have a gym membership to get fit. There are so many tools that you can use that are affordable and handy enough to take anywhere. I found this out when I had to travel and was gone for 3 weeks. I was afraid I would lose momentum since I was not on my exercise machine. But that didn't happen because I was prepared with fitness gear that works anywhere.
Here are some easy to use fitness items that you can travel with or use anytime, any place you are. Lets take away the excuses, one at a time…. If I can do it, you can too!
Tips for Fitness Gear to Fire Up Your Workout
Resistance Bands
– By far a wonderful tool to use. I have two different kinds. A 3 piece set by DynaPro with comfort handles so you can get a great stretch and work those muscles. These bands are awesome. You can really get a full body workout and there are loads of videos and sites that offer exercises for no charge to use with bands.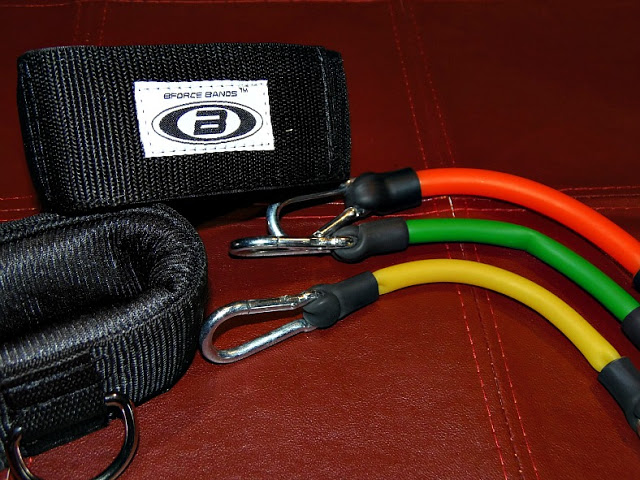 Ankle and Arm Resistance Bands
– These are called lateral resistance bands and I just got them. Called Gym in A Bag by B-Force, these have a super soft cushioned ankle strap that is velcroed on. There are 3 different bands that attach to strong steel loops. You can use them on your ankles and do side shuffle walks, stretching, attach one to a sturdy pole and do stretches, use them on your arms for resistance training, and so much more! B-Force also has loop bands that I am going to grab too for even more resistance muscle development! Easy to use and perfect for any level strength training.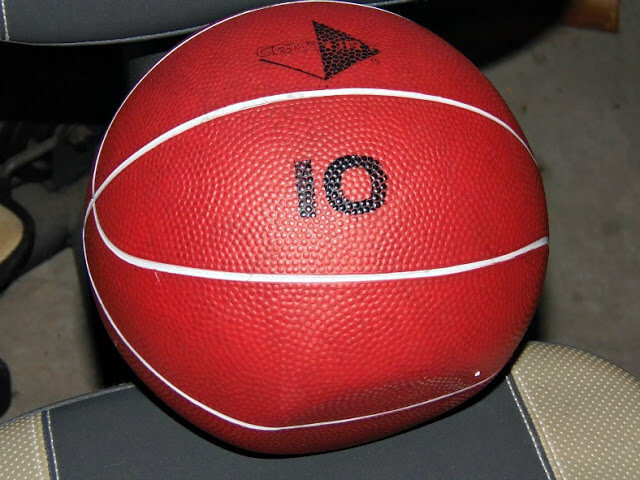 Weighted Medicine Ball
– This is a great tool for warming up I use it every time I workout. A simple 10lb medicine ball can add so much to your workouts. I toss it over my head, use it for single arm raises over my head, use it for lowering behind my head, and for side to side twists. I also add it to squats and so much more! A bit more forgiving than barbells for certain moves.
Streaming Workouts or DVDs
– The internet is taking away so many of our excuses now. We can download and workout to videos anywhere using youtube or by buying a streaming workout in place of a dvd. But DVD's are simple to use too! I love the Leslie Sansone walk at home dvd's. They are perfect for working out anywhere!!
FitBit or Step Tracker
– These are awesome for helping you stay on task for steps and walking, heart rate and moving in general. I love my Fitbit! It keeps me honest!! lol
I hope that this post will inspire you to get moving. I am 56 years old and feel better than I did at 40. I have lost 60 lbs so far and while I have been lax the past 2 months, I kept it off over the holidays! I still have a long way to go, but using tools like these I am positive I can do it by removing all excuses! You can do it too!