I love taking off and hitting the road. Several times a year my family and I head out to enjoy the country. One of our favorite places to visit is San Diego. My husband worked and lived there for many years so it's fun to be able to go back to visit friends and see how the city has changed.
San Diego is a favorite destination for many people that visit California. There are so many great things to see and do in the city.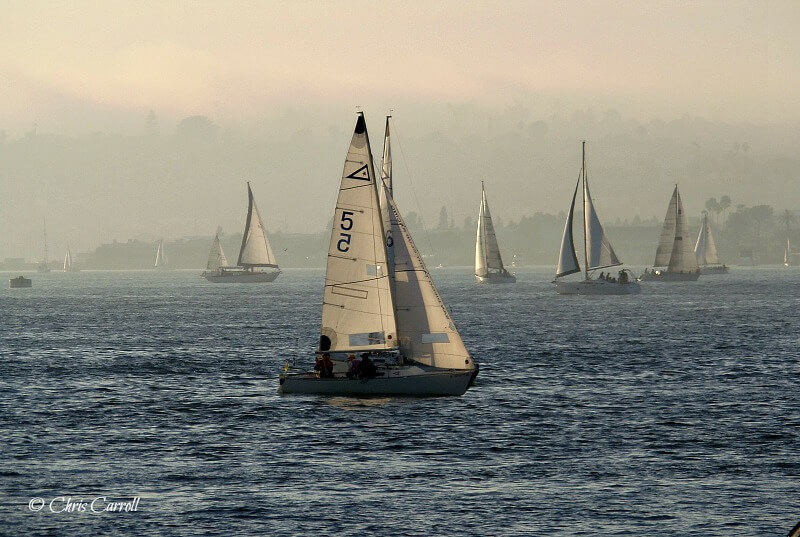 Things to See in San Diego
One of the first things many people do is visit the marina where you can see the beautiful bay, watch the boats, and even take some tours on the ships that are moored there.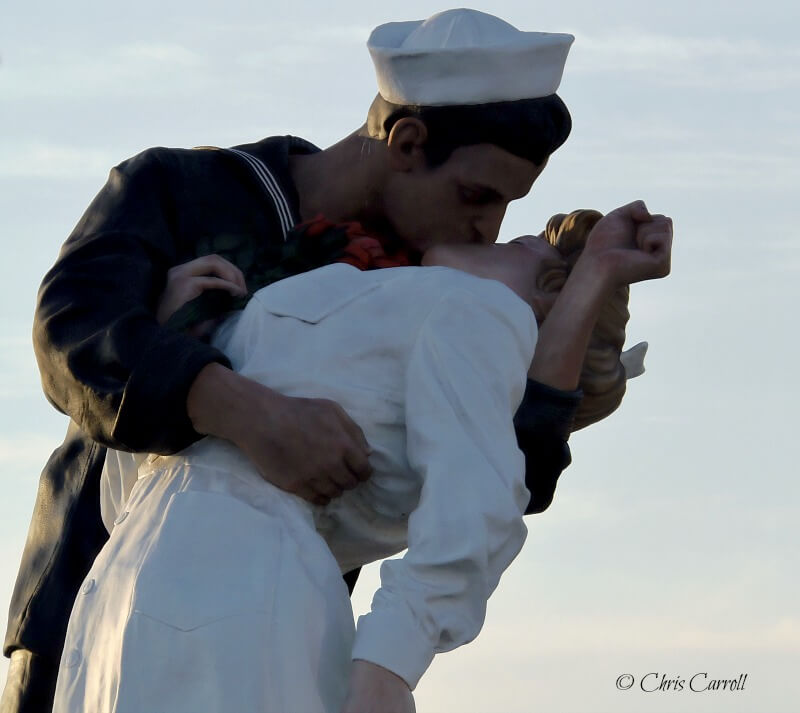 With the military a big part of San Diego, it's no wonder that many of the sites have something to do with the military presence. Just like this gigantic statue of the famous celebration of the ending of World War II and The Maritime Museum.
We also love hitting up favorite restaurants such as the best Mexican place around San Diego, El Indio. With their amazing handmade tortillas and delicious foods, it is an experience not to be missed.
We also love wandering through the shopping districts. You can find all of your favorite shops and stores. Unique shopping finds from top dollar to bargain finds.
Plus, you can find a lot of cultural influence in San Diego. I love wandering through art galleries, like Michael J Wolf Fine Arts on Fifth Avenue. There's an artist displayed there by the name of Pete Tillack who has very cool depictions in his oil's and pieces he has created.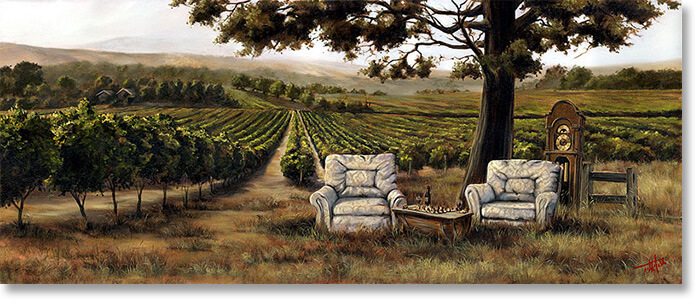 Pete is a self-taught artist who has used his life experiences and encounters with people and cultures to bring symbolism to canvas. His internal questions and relationship to society are what gives the life to his work. His art is like language. It connects people.

I love the two images here. His surf board art is very California style. I love the water so these call to me! The Landscape canvas reminds me about relaxing and letting go of the daily stress. Love it!
Tillack takes everyday scenes and puts a spin on them to help narrate the relationship on one's self within a society that can be overwhelming. His realistic paintings read like a song that connects many symbolic items that bring together an authenticity and a reason for being, along with the motivation behind choices made that are guided by the challenges on the road of life.
Pete Tillack resides in San Diego, CA with his wife and daughter. For more information on Pete and his paintings, go to petetillack.com
You can find Pete and some of his work displayed at various places throughout the country too. He was just in Monterey a few months ago and will be back later this year.
Next time you visit San Diego, I hope that you check out some of these areas and favorite finds of ours. Maybe I will see you there!
Disclaimer: I was not compensated for this post in any way and have posted as a courtesy only.