Every so often I enjoy reading a fiction novel. I was introduced to a writer this week by the name of Robyn Harding and I was asked to review her new release. So how could I say no!
Every parents nightmare is laid out in this story. An interesting look into things we know and don't know about our family life. I read it with great trepidation as I don't want to even think about the impact one small thing can do to someones life. Yet here I am sharing with you my thoughts!
The Party by Robyn Harding
Gallery/Scout Press
ISBN 9781501161247
June 2017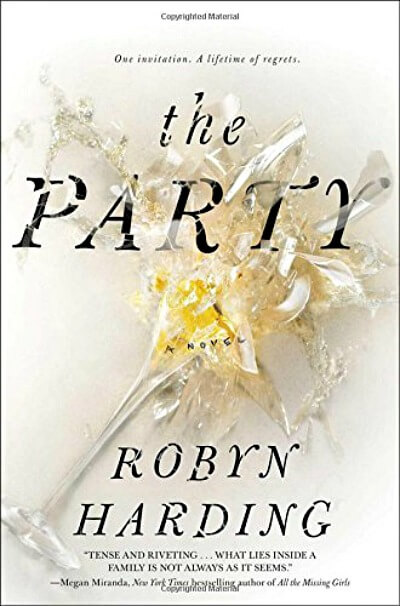 In this stunning and provocative domestic drama about a sweet sixteen birthday party that goes horribly awry, a wealthy family in San Francisco finds their picture-perfect life unraveling, their darkest secrets revealed, and their friends turned to enemies.
One invitation. A lifetime of regrets.
Sweet sixteen. It's an exciting coming of age, a milestone, and a rite of passage. Jeff and Kim Sanders plan on throwing a party for their daughter, Hannah—a sweet girl with good grades and nice friends. Rather than an extravagant, indulgent affair, they invite four girls over for pizza, cake, movies, and a sleepover. What could possibly go wrong?
But things do go wrong, horrifically so. After a tragic accident occurs, Jeff and Kim's flawless life in a wealthy San Francisco suburb suddenly begins to come apart. In the ugly aftermath, friends become enemies, dark secrets are revealed in the Sanders' marriage, and the truth about their perfect daughter, Hannah, is exposed.
Harkening to Herman Koch's The Dinner, Christos Tsiolkas's The Slap, and Liane Moriarty's Big Little Lies, The Party takes us behind the façade of the picture-perfect family, exposing the lies, betrayals, and moral lapses that neighbors don't see—and the secrets that children and parents keep from themselves and each other.
My Review of The Party by Robyn Harding
I wasn't sure what to expect with this new release. I kind of hesitated about even reading it because I am always afraid of what can happen with freak accidents. Been there – done that!
But as I dived into the story, I was pulled in by the twists and turns and the secrets of the family members held. You never really know what people are doing even when you expect more from those you love.
The story is a fast read and deals with most of the family members and their reaction to the events of the party. Interesting plot twists and compelling character development meant that this book was a surprise with every page turn.
Raw and riveting, the author shows us the inside turmoil of a family torn apart at the seams. The good and bad side of people. The human condition as people choose sides amidst the hurt and anger, and even hostility.
This is the first book that I've read by this author. Her craftsmanship of this book pulls you in because you never know what to expect from the characters. With deep clarity of the human psyche, she brings a captivating story that leaves you with a surprise ending.
Check out The Party by Robyn Harding for an interesting read this summer!
Disclaimer: Chris has personally reviewed the product listed above. She has not received any monetary compensation for her review but did receive a free book so she could evaluate and use it for this post. Her thoughts & opinions in this review are unbiased & honest and your opinions may differ.