When you come across a series that's called Gravediggers, it kind of sucks you in a little bit. And then when you realize it's by an author who normally writes in the mystery and romantic suspense genre, you know it's going to be a review that you have to do.
I've read and reviewed several books by this author in the past so I knew this was one book I had to find out what Gravediggers was all about. Here are my thoughts.
The Darkest Corner by Liliana Hart
Series: Gravediggers (Book 1)
Publisher: Pocket Books (May 23, 2017)
ISBN-13: 978-1501150036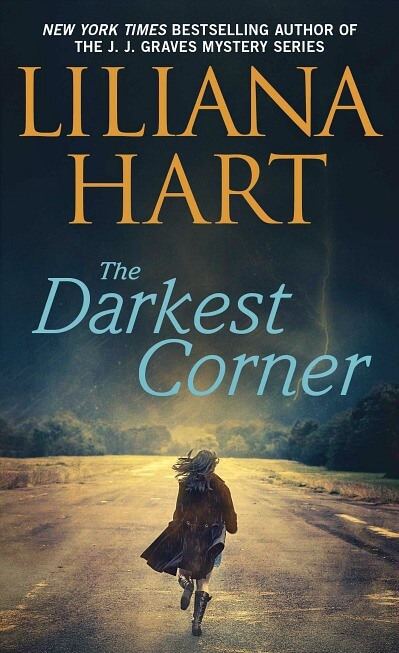 The Gravediggers aren't exactly what they seem. They're the most elite of the world's fighting forces—and all they have in common is that they've been betrayed by the countries they've died for. Because they are dead. To their country, their military, and their families.
Sometimes the dead do rise…
Deacon Tucker is a dead man walking. A former black ops agent, he was disavowed and stripped of all honor before being recruited as a Gravedigger. But his honor and good name no longer matter, because no one knows he's alive, and he'll never get the recognition he deserves. His mission is simple: save the world or die trying. And for God's sake, don't ever fall in love. That's a rule punishable by death. The kind of death a man can't be brought back from.
Tess Sherman is the only mortician in Last Stop, Texas. She has no idea how Deacon Tucker ended up in her funeral home, but she'll eat her hat if he's only a funeral home assistant. Deacon is dangerous, deadly, and gorgeous. And she knows her attraction to him can only end in heartache.
Deacon is on a mission to stop the most fatal terror attack the world has ever known—what's known as The Day of Destiny—a terrorist's dream. But when he discovers Tess has skills he can use to stop them, he has to decide if he can trust her with secrets worth dying for. And, most important, he has to decide if he can trust her with his heart.
The Darkest Corner by Liliana Hart
The synopsis of this book had all of the earmarks of the type of story that I love. Military, suspense, romance, hot men, espionage – oh yeah! With a combination like this, you know there's going to be a lot going on and I couldn't wait to dive in.
From page one, the author was able to grab your attention and introduce you to a creepy in yet interesting plot. Some may feel it's a bit far-fetched, however in today's world anything is possible.
With this unique plot you have to have unique characters to go with it and this book certainly offers that. I'm not sure if I have read a romance based novel that has a mortician in it, let alone a female mortician. So you know this is either going to be humorous or strange. I found the humor in it and enjoyed the heck out of it.
With the interesting plot and the great blend of characters, not to mention the steamy love connection with the HOT and yummy Deacon, this book is definitely a intriguing and decadent story. Memorable characters and a great energy throughout is a highlight of Liliana Hart writing style.
This is definitely going to be a interesting series that I'm going to keep my eye on. The set up is already there for the next book, which I know I just have to read. Oh, in fact, it is sitting right here. I cannot wait to dive in and share it with you!!!
Disclaimer: Chris has personally reviewed the product listed above. She has not received any monetary compensation for her review but did receive a free ebook so she could evaluate and use it for this post. Her thoughts & opinions in this review are unbiased & honest and your opinions may differ.