The other day I shared an article with you regarding the importance and benefits of fiber in our diet. Fiber is critical for keeping all your systems running and can even help reduce chances of certain types of cancer.
While I was doing the research for that topic, I thought I should share some foods that are high and rich in fiber that would help with weight loss and help with your cholesterol, blood sugar, and keep your guts working well too.
So here are some top fiber rich foods for weight loss that you can incorporate into your diet easily. Many of them are great for snacks too!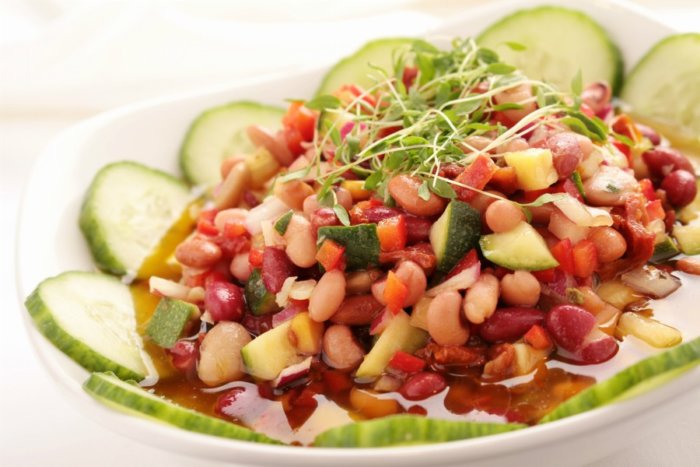 The Best Fiber Rich Foods for Weight Loss
Flaxseed – 7.6 grams per 1/4 cup
Pinto beans – 30 grams per cup
BlackBerries – 8 grams per cup
Split peas – 16 grams per cup, cooked
Edamame – 8 grams per cup
Raspberries – 8 grams per cup
Chickpeas aka Garbanzo beans – 35 grams per cup
Avocado – 10 grams per cup, raw
Navy beans – 19 grams per cup
Wheat Bran – 14 grams per cup
Artichokes – 10 grams per medium size, cooked
Lentils – 15 grams per cup, cooked
Black Beans – 15 grams per cup, cooked
If you add these type of foods into your eating plan on a regular basis, you are helping your weight-loss efforts and improving your overall health as well. This mixed bean salad is an example of a perfect way to do that. Low fat, high fiber, and delicious!
How do you add extra fiber into your diet? Have you found that it has helped you? Share some of your tips.