*product received for review consideration
If there's one thing I'm thankful for, it's my hair. It's thick and heavy. That can be a blessing or a curse sometimes. The weight of my hair makes it difficult to style if it gets too long. I have to use a lot of hair spray to make it stay in its place.
So I'm rather picky about the spray that I use because some sprays just do not have the staying power. So when I was asked to review a texture hair spray made with sugar I was a little intrigued. Not to mention, hoping for the best.
I have used pump sprays for a number of years and I love them. Over the last couple of years I reverted back to an aerosol because it was super heavy duty.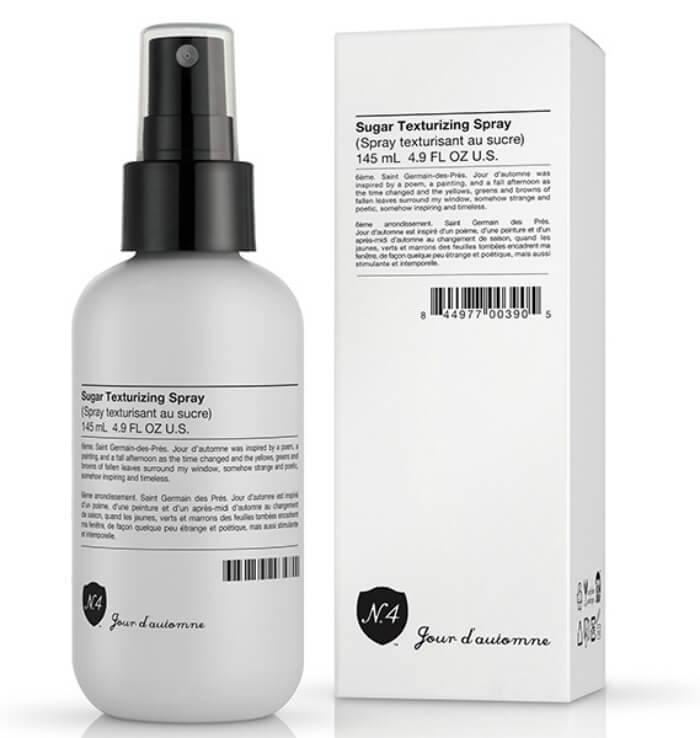 So when I pulled the Number 4 Sugar Texturizing Spray out of the box I was excited to see it was a pump hair spray. I get a lot more control over where the spray goes when using the pump. So that's a plus.
This bottle is small but the power behind it is pretty good. I like the fact that this can be used with damp or dry hair. That gives you a lot of ability to style it as you blow dry it.
My hair is cut in a specific way that adds a lot of texture because of the weight of my hair. What I loved about the spray is that I could run my fingers through my hair as I sprayed it and got the definition and texture of my cut to shine through. So it was looking good.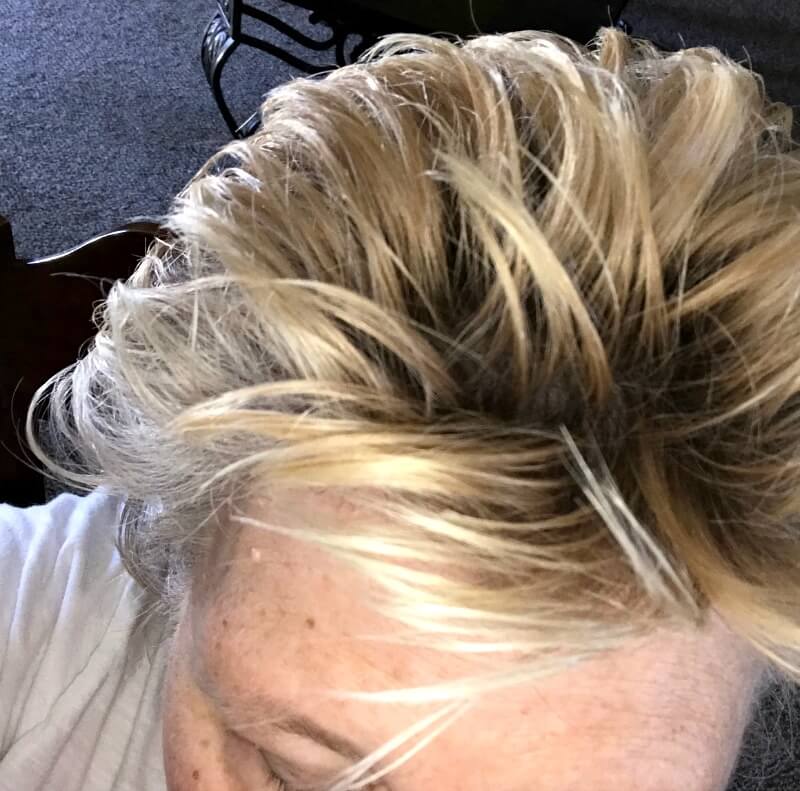 But will it hold up?
That's always an issue with me and my hair. I either have to lay on 20 pounds of spray and wear a helmet hair or find something that will support all day long.
So I put it through its paces today. The first thing I did was go and do some cardio. That got a little sweat going and humidity. It held up great.
I also went outside in the hot weather and worked in the backyard. Getting my pool ready, watering the plants etc. I was out there probably an hour in the heat of the day. Did a hair check – looks good so far.
I also did some housekeeping, cooking, and normal day-to-day activities. Through it all this Number 4 Sugar Texturizing Spray held up my hair wonderfully. It felt good and looked good all day. That made me happy. Plus I love the shine!!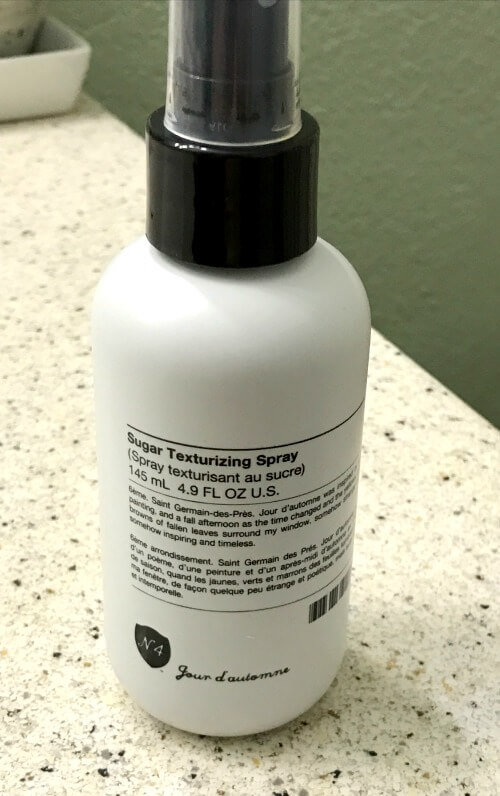 Another thing that makes me happy is that now I can throw out that aerosol and get great looking hair with a pump hair spray again. Texture, support, and long-lasting hold is what you can expect from Number 4 Sugar Texturizing Spray. I use it every day and it has been fabulous!
Check out and follow Number 4 Hair Care – great stuff!
W: number4hair.com
F: facebook.com/Number4Hair
T: twitter.com/number4haircare
I: instagram.com/number4haircare
Disclaimer: Chris has personally reviewed the product listed above. She has not received any monetary compensation for her review but did receive a free hairspray so she could evaluate and use it for this post. Her thoughts & opinions in this review are unbiased & honest and your opinions may differ.