I had the opportunity to speak with holistic fitness expert, Julie Rammal at length for a one on one conversation about her views on life and fitness. With her very first words, and as I listened to her speak, she gives an amazing energy that surrounds you. The words "peace" and "grace" float to my mind.
I wanted to get to know why she uses holistic fitness in her business. What the difference is as compared to any other fitness that we may know about. Plus is holistic fitness just a coined term? What does that entail when it comes to our bodies in the fitness industry?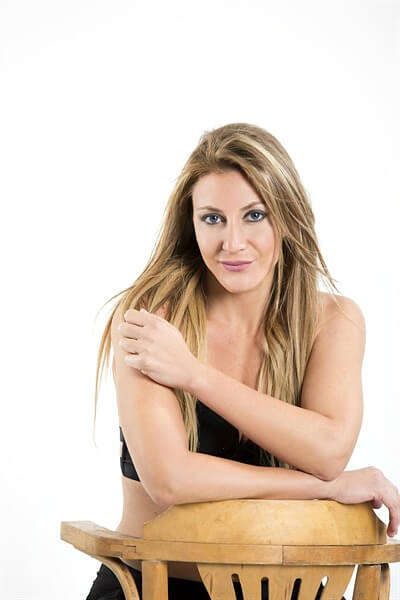 Getting to Know Julie Rammal to Learn About Holistic Fitness
Julie embraces so many different aspects of movement in life into her view of fitness that it's almost hard to know where to begin in describing what holistic fitness is about. It is something that encompasses her whole being.
She talks about getting back to nature and the basics of life. Understanding who you are and how to accept happiness in your life. Getting rid of those things that block you from understanding and listening to your body. Getting rid of things that create negative energy such as social media, negative relations. Then start embracing the simple things like hugs, kindness, good deeds.
Julie is a world traveler, based in California as well as Lebanon and Dubai. She has created a life through holistic fitness and movement that allows her to work with people of all ages, all over the world.
I asked Julie how long she has been into fitness and as best as she can remember it's been about 18 years. It started from the need to heal herself from different life situations that she had struggled through. She's been through a lot in her lifetime but has been able to heal her body, mind, and soul by using simple techniques.
She started her fitness lifestyle in personal training and then moved into Pilates, yoga, meditation, even things like the power of sound and water can make a change. Crystals and Native American beliefs have an impact with her. Julie believes that our ancestors and the way we were created gives us everything that we need in life to heal our mind and soul, which will then reflect in our bodies. We have to love our self inside before we can love our self outside.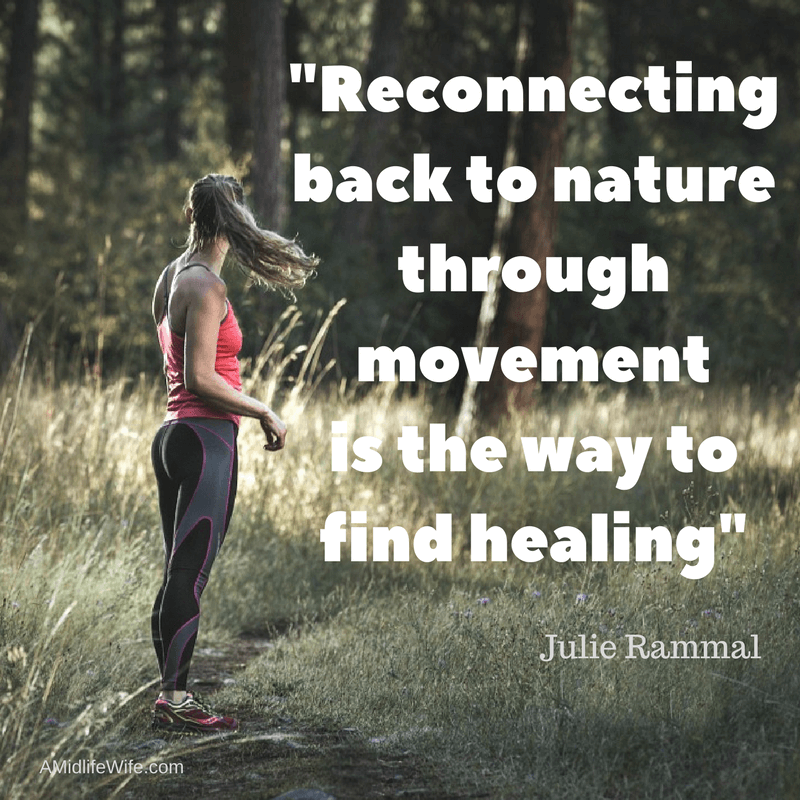 "Reconnecting back to nature through movement is the way to find healing", says Rammal. Using things like aerobics, gymnastics, dance, therapeutic movements, help open the flow of positive energy.
She Says,
You must connect back to yourself. We must believe that your body is your temple. We have forgotten how to move, how to breathe, and how to connect to the earth.
Because of this disconnect with movement we see and experience more sickness, stress, crime, and negativity. Julie believes we have to reconnect with nature to find our divine maker who has given us the power to heal our body, mind, and soul.
The more you feel your body move the easier it will be to learn how to breathe, exercise, how to stand and have good posture so our bodies can function properly. Sitting and lack of movement is killing our generation.
So what is Basic Holistic Fitness?
To start with, it is running, jumping, crawling. Activities that your DNA recognizes through stored muscle memory from when we were children. Then you add in stretching, meditation, Pilates, and yoga. Even movements like boxing are considered natural movement from our ancestors.
Julie says that we need to keep our fitness natural. Movement is happiness and health. Natural exercise are things that we would do on a regular basis. Walking, jumping, bending, etc.
We talked a lot about the age of clients that she works with. I don't think there's anyone that would not benefit from her programs.
* The midlife crew – we must move correctly and feel good and love our bodies.
* The elderly – also needs to move and feel that blood flowing. Walk and get into nature
* Children need to learn that technology is damaging – Teaching and continuing holistic fitness in schools will help them the rest of their lives. Running and playing is critical. Teaching them to balance their energies and control mood swings.
* The millennial's need to disconnect from technology as well – reconnect with people, loving conversations, enjoy natural movement.
Real fitness to Julie is:
connecting with your energy
connecting with the divine power
enjoying nature
exercising holisticly
making movement fun
being happy with your body
All of these will improve your breathing, your thinking and your life.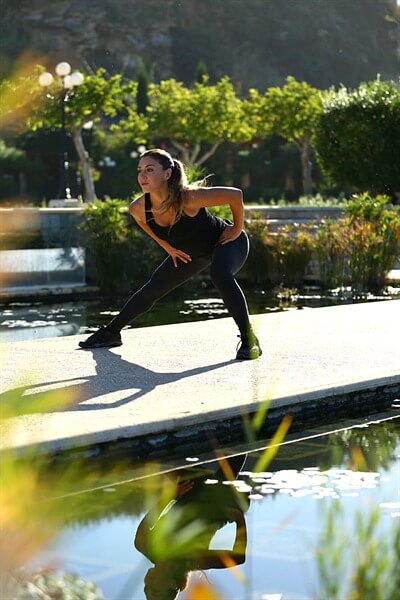 How Holistic Fitness Works With Weightloss
I asked Julie about how to work on dropping weight. One of the first thing she said was you have to understand why you have the weight. Is it an emotional need or a lifestyle need?
From there you need to learn how to breathe properly. It is the breath will open up your body and your mind.
Next work on stretching. She says the weight has created blockages in your body that must be released. Then move onto walking and finally into interval exercising that includes fat burning movements.
What Julie Taught Me
Julie's view on life and fitness go hand-in-hand. Just speaking with her taught me so much about the direction my life needs to go in order to release the weight and just be happy with who I am.
In order to do that she says you have to cut out all of the negative things and go primal. Meditate, especially meditate with the sun, as many believe that is the eye of God and you are therefore connected to the divine.
She believes you can hear your body and your organs and you can heal with from within, once you understand how to connect and know your body well.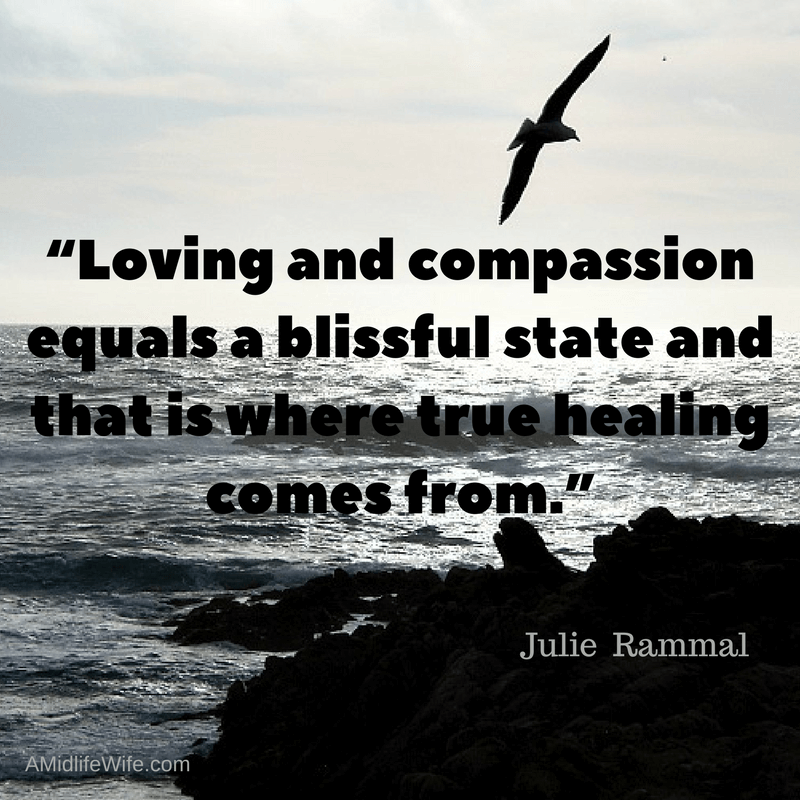 How Julie Connects with Her Clients
Julie is very connected to her clients because she has experienced everything we have in her life. From health issues to emotional issues to personal issues, she can relate to what she sees in a person and what they are holding onto.
The word "empath" came into my head when we were talking about this connection she has with her people and clients. Because of the connection she has with others, she is able to work one on one with someone and walk through the things they need to get rid of in order to become a healthy, happy, connected person.
Julie's main takeaway in her holistic business is that we must connect the mind, body, and soul. We are lost people and the only way we can reach happiness, true happiness is to reconnect to yourself first. She says "Loving and compassion equals a blissful state and that is where true healing comes from."
How to Work with Julie Rammal
So how do you connect with Julie and work with her? Julie believes very much in the abundance mindset. Light passes from one to another so she works one on one with people. Simply go to her website, www.JSport.co where you can book a Skype consultation or meeting in person. She offers one-on-one training and videos on her site.
She believes and knows that bodies communicate and have amazing power. She can see what people need and has the ability to work with them on so many different levels. From Fitness needs to Holistic health, her services are far reaching.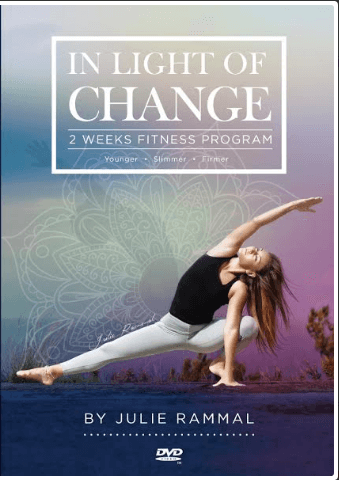 How to Heal Yourself
It was awesome speaking with her. As I said when I first started this extremely long post she has amazing energy. The grace and peace just flows from her. And that feeling was just from a phone conversation. So I can only imagine what it would be like to speak with her in person.
I wish I had the ability to see her in person. Maybe someday I will. But I highly urge you to connect with Julie and at least pick up her DVD that I was able to review last year for an insight on some of the things she can do in the field of holistic fitness. She can help you refocus and reconnect with your true self.
*Disclaimer – I was not paid in any way for this conversation with Julie. But what I learned from her will make a difference in my life.