I love San Francisco. I am so blessed to live near the city so that I can spend time there whenever I want. Just a short drive and the sights and sounds of the city are available to me.
Last week the family headed to the city to celebrate my son's 21st birthday. We ended up at The Presidio to do some sightseeing and toured the Walt Disney Family Museum. It was a delight and so very unique! The building has been completely upgraded and the museum is so interesting. But more about that on a different post.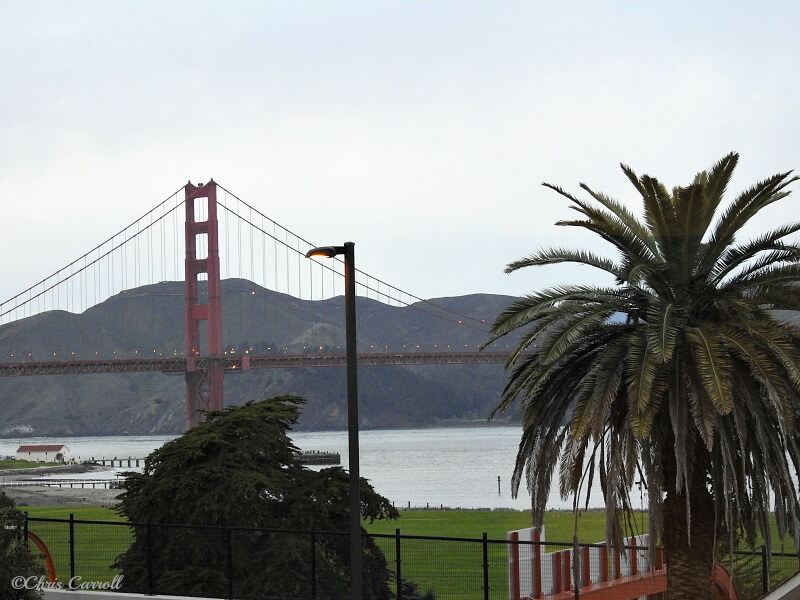 The Presidio is located right by The Golden Gate Bridge and from the back of the museum you have amazing views of the bridge and bay. We were there as dusk was entering and the lights on the bridge were just coming on. With the cloudy, misty sky behind it, the bridge stood proudly and beautifully. The Golden Gate at dusk is a stunning sight to see!
For amazing views of the bridge and the Sausilito/Marin side of the bay, the Presidio and surrounding fort area just below it, are perfect places to visit while in the city. There is always something special happening in San Francisco. Make sure to put this place on your must-see list!