* Products received for the purpose of a review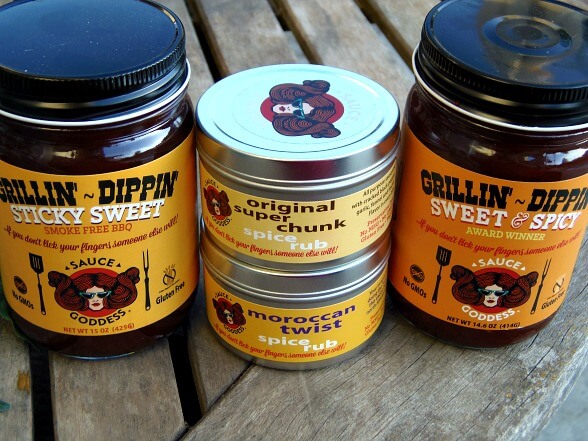 As a low-carb connoisseur, I do love enjoy eating meats. And with that comes grilling. It's one of the things I enjoy the most is the flavor of a deliciously grilled meat. My favorite above all is boneless, skinless chicken thighs for some reason. However, a nice, fat, juicy steak never hurts my feelings.
I am usually a purist when it comes to meat, but I do enjoy a light rub and BBQ sauce occasionally. I do have to be careful of the sugar content of the sauces, but I will dip in a small amount to get the flavor I love and crave.
When I had the ability to check out some new rubs and barbecue sauce, I was excited to say the least. Perfect for outdoor grilling anytime or indoor grilling all the time, Sauce Goddess has a collection of rubs and sauces in interesting flavor combinations that will perk up your taste buds.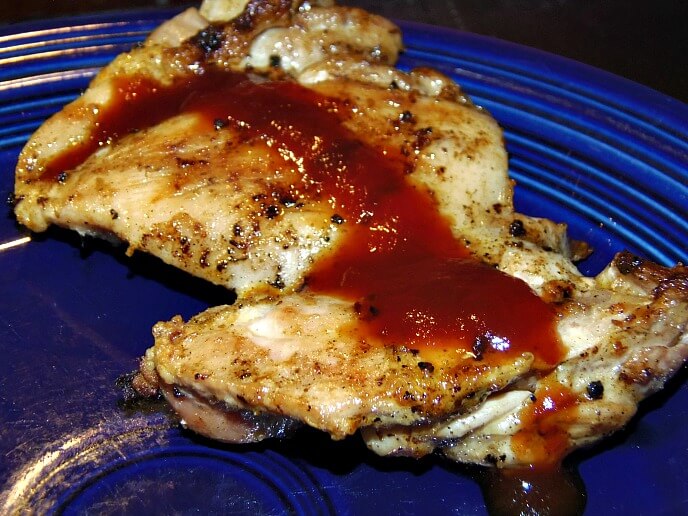 Sauce Goddess BBQ Sauce
I was sent two different barbecue sauces. One is the Sweet and Spicy, which is an award winner for them and the second is their Sticky Sweet. What is great about the Sauce Goddess sauces is that they are all preservative free with no MSG and even vegan friendly and all natural. That's a huge plus in my book.
Sticky Sweet is a very mild sauce with no smoky flavor to it so therefore it's great to add to any type of meats or fish like salmon or even make a barbecue pizza.
The Sweet and Spicy is a little bit sweet and little bit of heat but not a lot of smoky flavor. It was wonderful on chicken and ribs. Plus you could incorporate it as a dipping sauce or however you enjoy using your sauces.
I enjoyed both of the sauces and I think that they would be perfect for any cookout you're having this summer. I kind of lean to the Sweet and Spicy however the Sticky Sweet I enjoyed because of the bit of heat added. Both of these sauces are a little thick so they adhere perfectly to your meats and work wonderfully as a dipping sauce.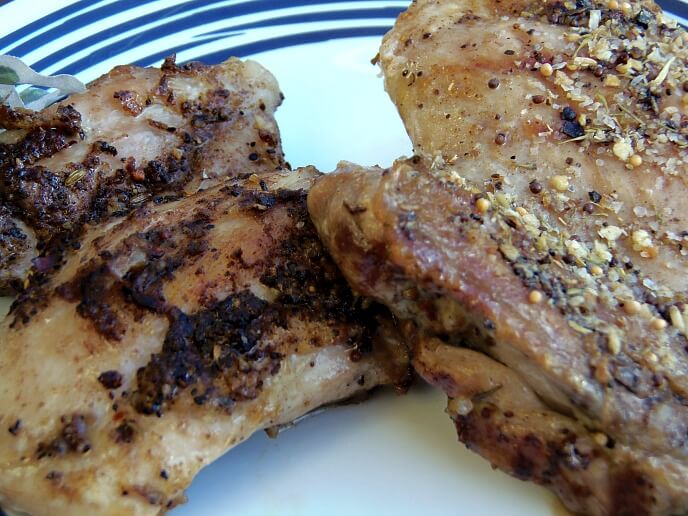 Sauce Goddess Rubs
The rubs I was sent were interesting and exotic such as their Moroccan Twist and their Original Super Chunk. I have to admit I was scared about the Moroccan Twist. I am not a fan of that flavor profile as I do not care for curry in the least. However, I was brave and tried it. Although it was not completely overpowering, I could not say it was my favorite. It uses cardamom, cinnamon, fennel and allspice for the blend.
The Super Chunk Spice rub what is more to my liking as this flavor includes fennel, thyme, and garlic. Perfect to add onto chicken and pork or even veggies. I had it on chicken and it was good. I enjoyed the flavor although next time I'm in a use a little less as I found the rub a little strong for me.
Sauce Goddess has several other flavors in both their spice rubs and their sauces. You even have beautiful condiments such as Roasted Jalapeño and Onion Burger Topping and another great flavor enhancers for your meat or vegetables. I love the gift packs too and perfect for gift giving for that grilling aficionado in your family.
Check out Sauce Goddess! I think you will find something you love.
Disclaimer: Chris has personally reviewed the product listed above. She has not received any monetary compensation for her review but did receive a free product to try out so she could evaluate and use it for this post. Her thoughts & opinions in this review are unbiased & honest and your opinions may differ.