It's cooling down at night and fall is definitely here. It's a favorite time for many people, including me. It's also a time where those that love pumpkin spice tend to go a wee bit crazy.
We hunt for things with pumpkin spice flavor and we certainly have no problem finding it in items like coffee, donuts, ice cream, cakes and cookies, and so much more.
So to help you get in the swing of fall flavor explosions, here's a delicious cocktail you can add to your recipe box. Courtesy of our friends at Sparkling Ice, give this one a try.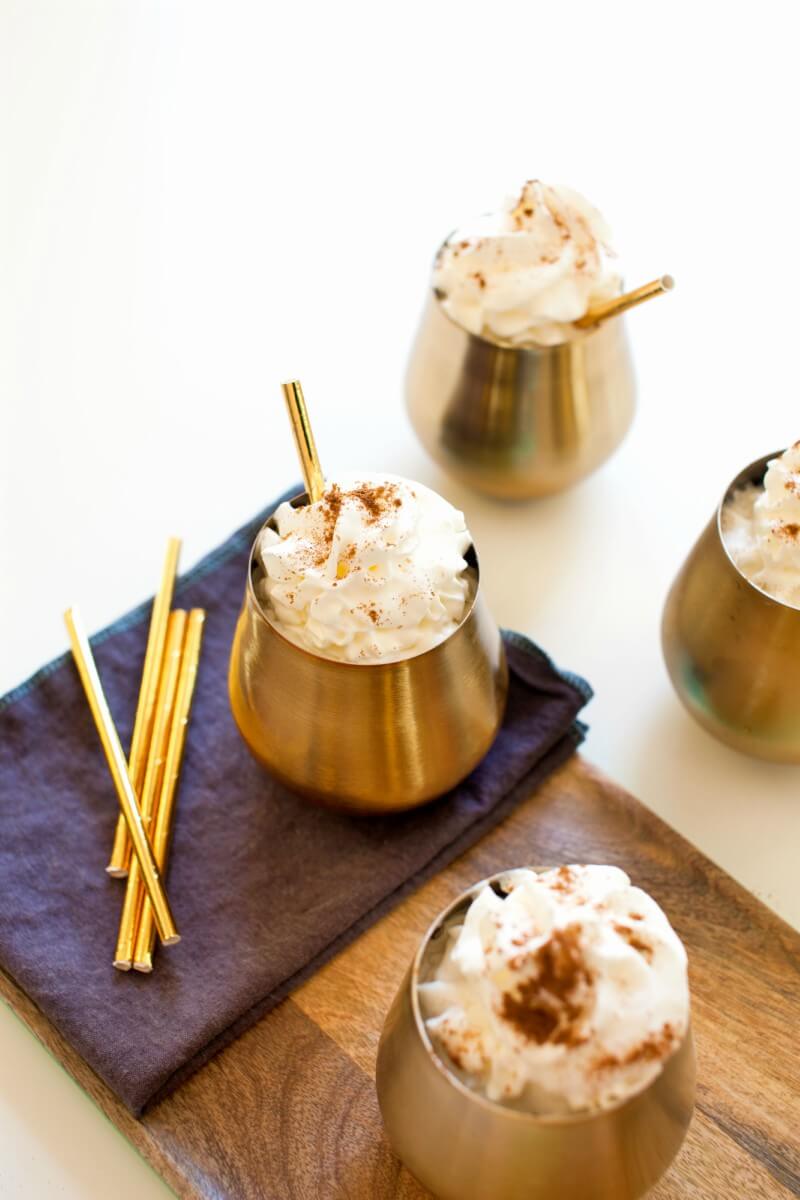 Sparkling Pumpkin Spice Cocktail Recipe
INGREDIENTS
2 oz honey whiskey
½ oz lemon juice
1 tbsp pumpkin puree
4 oz Sparkling Ice Crisp Apple
Whipped cream
Pumpkin pie spice
DIRECTIONS
Pour whiskey, lemon juice, and pumpkin puree into a cocktail shaker with the ice and shake. Strain into a rocks glass and float with Sparkling Ice Crisp Apple. Top with whipped cream and a sprinkle of pumpkin pie spice.
Perfect for cool fall evenings, this will be a delicious treat! MMMmmm! I am thinking Halloween parties too. What do you think?
Thanks to Sparkling ICE for the recipe and images. Used with permission.