There is a special place that I go when I need a break. Two hours west and a touch south of my home and I end up in paradise.
Carmel, California is known for it's hometown feeling and small town vibe. With tony shops and delicious restaurants galore, this town is a travelers dream. Friendly, fun people and plenty of shopping to do make this a town I enjoy visiting.
The Sparkling Ocean of Carmel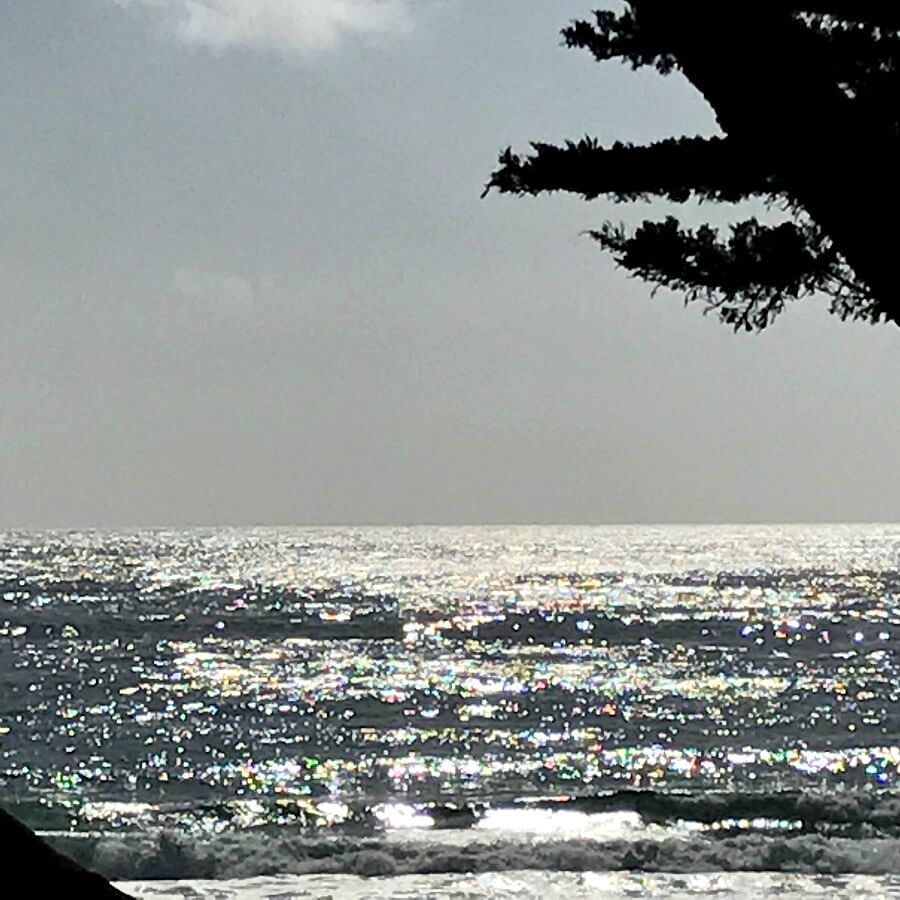 But for someone who loves to get away and just head for the ocean for some R&R, it is also a fabulous place to see. My favorite spot is right on the ocean. There is a quiet beach that calls my name. Last week, the sun was so brilliant that the water literally sparkled.
With cool breezes blowing and the temp sitting at about 58 degrees, I could not imagine a better place to sit and contemplate the world. Or at least my world. Sigh.
California is a place of many different climates but no matter where I go, the beach is always my favorite. Sparkles and all!