The older I get the more I try to stay away from chemicals in anything I put on or in my body. Sometimes it's very difficult. But other times it's easy to make a choice when especially when you are choosing facial care and body care products.
I was introduced to an organic skincare line that is also entirely vegan. I was excited to be able to review a few of the products.
Skinerals is a unique line that focuses more on minerals to restore and protect your body. With so many chemicals in our food and products today finding items that focus on healing and pampering your skin is definitely a plus.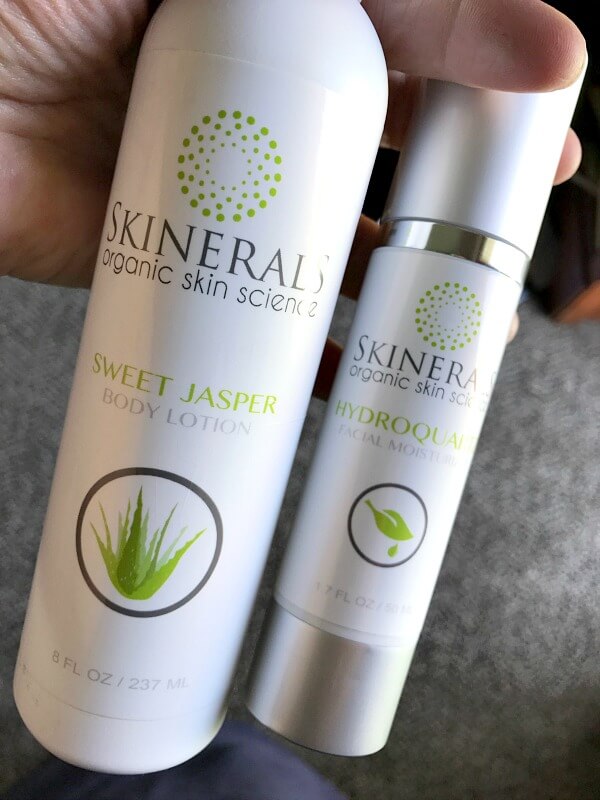 I was sent two different products to try out and share with you. Hydroquartz Facial Moisturizer is a beautiful concoction of multiple types of oil, Shea butter, vitamins, and it smells divine.
It comes in a pump that dispenses a thick, rich, creamy cream that my skin just sucked right in. A small amount is all you need for beautiful soft skin. Not greasy in the least and the moisture lasted all day.
What's interesting is that they do include a bit of emulsifying wax to help seal in that moisture. The older I get the dryer my skin gets so that is extremely important for my skin to not lose any additional moisture.
I love the way this moisturizer is working for me. No irritations! Just beautiful, soft skin that smells yummy.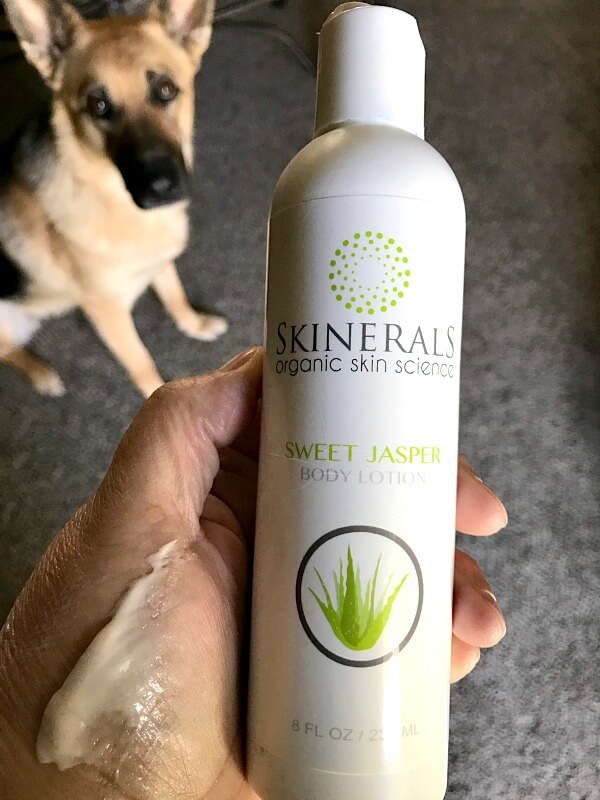 I also have to brag about the Sweet Jasper Body Lotion. I fell in love with this product too. A rich combination of oils and shea butter with an amazing scent that just soaked right into my skin.
The lotion is a thick cream and a little does go along way. You can see the results immediately as your skin absorbs it in a flash. I could definitely get used to feeling my skin like this. I know my skin loves it too.
If you're looking for something to heal your dry, itchy skin or if you have problems with eczema, this is a line you have to check it out. With 16 different products in the Skinerals lineup, you are sure to find something exactly for your skin problems. I certainly did.
Disclaimer: Chris has personally reviewed the product listed above. She has not received any monetary compensation for her review but did receive free lotions to try out so she could evaluate and use it for this post. Her thoughts & opinions in this review are unbiased & honest and your opinions may differ.