When you eat low-carb meals, it can be easy to get stuck in a rut. You know what works for your body, so you tend to eat the same things over and over. That can cause food boredom and lead into the slippery slope of cheat meals and cheat days. That is the last thing I need!
So mixing up with some meatless, vegetarian style meals is a great idea! It is simple to grab some veggies and mix them up for a tasty addition to your recipe box.
This one isn't exactly a recipe, but is meant to inspire you for your next veggie-only dish.
Simple Baked Meatless Vegetarian Dinner
Preheat your oven to 350 F.
Then chop up some veggies, herbs and toss them in some olive oil. In this photo, we have pattypans, peppers, onions, and tomatoes. Mushrooms, eggplant, garlic and plenty of other veggies also work well.
Add some fresh herbs like basil, parsley, and oregano or whatever you like.
Mix all your ingredients and wrap everything in foil on a baking dish. Bake at 350F for about 40 minutes or so.
Drizzle with your favorite balsamic reduction and serve over rice, quinoa or just have it by itself.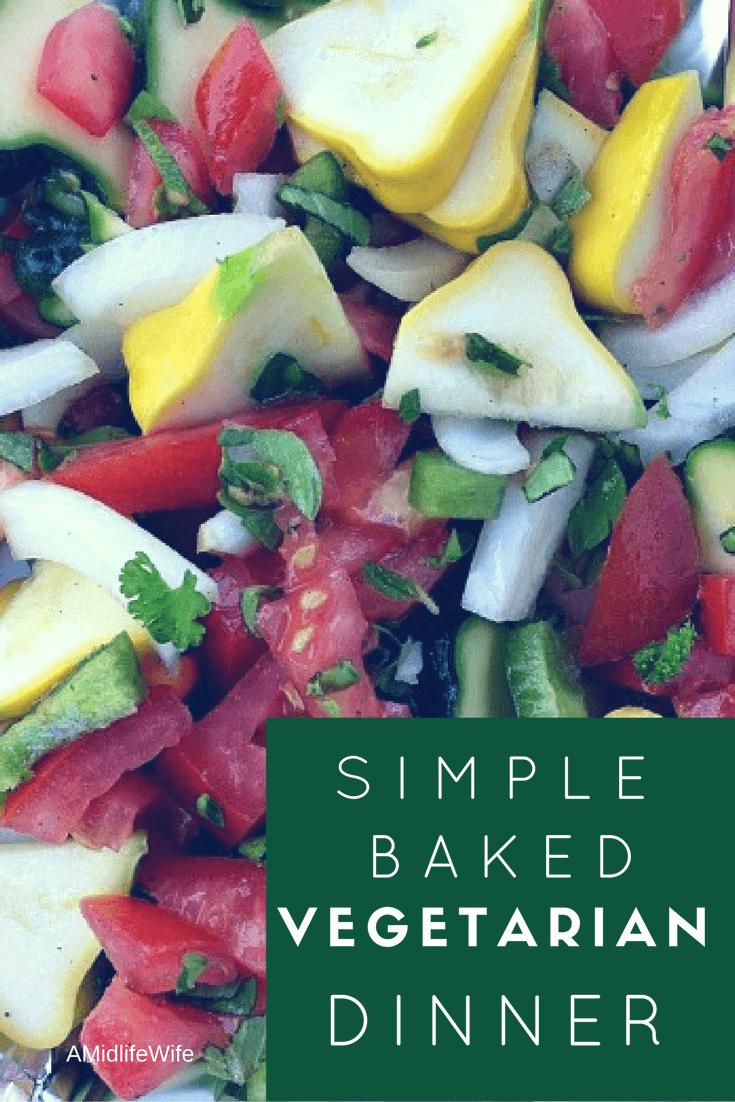 So easy and no mess!
Give this one a try on your next Meatless day!