Last year I was introduced to the author Liora Blake and her Grand Valley series, as well as her book, True North. A solid writer of contemporary romantic fiction, her books are always a great choice for a relaxing weekend or evening.
I was asked to review her brand-new release called Second Chance Season and I'm excited to tell you all about this country boy – city girl set up. Read my review below.
Second Chance Season by Liora Blake
Series: The Grand Valley Series (Book 2)
Publisher: Pocket Books (June 20, 2017)
ISBN-13: 978-1501175350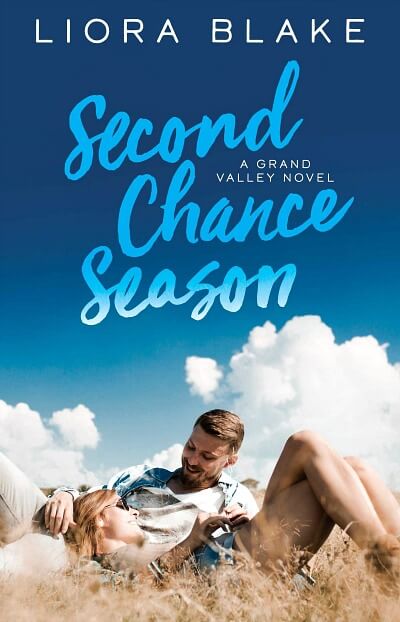 Synopsis:
Garrett Strickland is unapologetically country, fiercely loyal, and perfectly happy with his job at the Hotchkiss Co-op. Garrett is all about living in the present and not dwelling in the past—even if he was once on his way to a lofty agricultural sciences degree that would guarantee the brightest of futures, only to end up back home when his old man died, leaving behind a debt-ridden family farm that was impossible to keep afloat.
After that, it was easy to see why dreaming big wasn't worth the heartache. And until he crosses paths with a city girl who's hell-bent on kick-starting her own future, he's sure that good enough is just that.
Cara Cavanaugh is ready for more from life, even if that means changing everything; including dumping her boyfriend of ten years, turning down a lucrative job at a major newspaper, and leaving behind the upscale suburbs of Chicago where she grew up.
Now, she just has to pray that temporarily relocating to the middle of nowhere in Colorado will be the first step in building a career as a freelance journalist—all she has to do is prove she's got what it takes to make a name for herself.
Unfortunately, her tony country day school is as close to "country" as she's ever been. But when a goodhearted guy who looks like he just stumbled out of a country music video offers to help, she ends up falling hard…and discovering that the perfect story is a love story. And it's theirs.
Review of Second Chance Season by Liora Blake
There's comfort in an author that you're familiar with. You never hesitate to grab their latest release because you usually know what to expect.
The story is part of the series but yet is a complete standalone. City girl meets country boy and while sparks flew, this story was much more about their relationship and the obstacles they had to overcome than their physical relationship. That's not to say we didn't get to enjoy that as well, but it's not first and foremost in this touching story.
The author crafts a wonderful tale of a budding love between two people that truly are created perfectly for each other. With many humorous moments and a few touching parts that bring on the tears, this book is written beautifully without a lot of angst and drama. Yay!
For a wonderful story that leaves a smile on your face and warmth in your heart, you have to check out the story of Garrett and Cara. I truly enjoyed it and Second Chance Season by Liora Blake is another solid choice for your summer reading list.
Disclaimer: Chris has personally reviewed the product listed above. She has not received any monetary compensation for her review but did receive a free book so she could evaluate and use it for this post. Her thoughts & opinions in this review are unbiased & honest and your opinions may differ.