One of the things I love to do in my spare time is take off and head to the city. The city for me is San Francisco.
I've been living in the Bay Area for many years and still enjoy visiting the city as often as possible. There's so many different things to see and the city has been doing a lot of updating and changing over the past 5 to 10 years. Especially in the downtown business district and wharf area.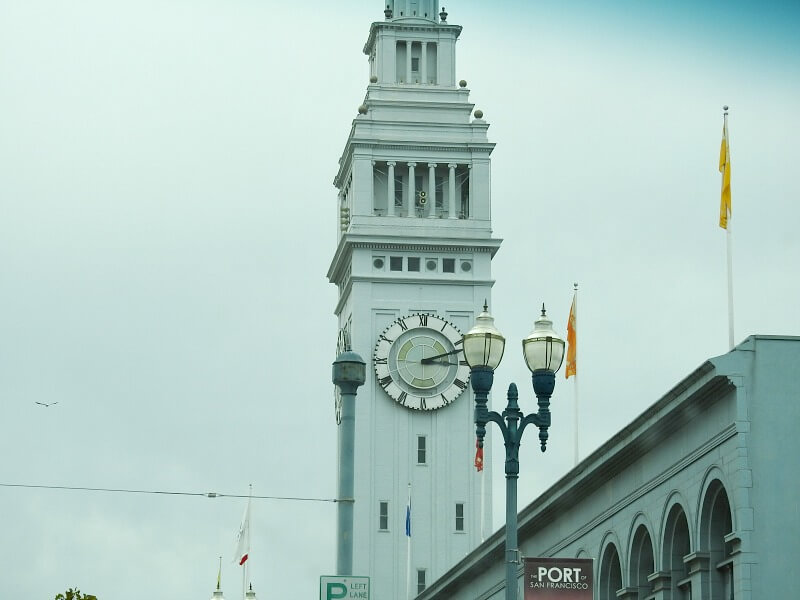 San Francisco Clock Tower at the Ferry Building
One of the sights that welcomes you as you head downtown is the iconic San Francisco Clock Tower which is a part of the San Francisco Ferry Building. The Ferry Building is the terminal for ferry's that travel across the bay. The clock tower is stunning 245 feet tall and has been the main feature in the city since it was completed in 1898.
During the day you can hear the bell chime parts of the Westminster Quarters at the hour and half hour mark. Beautiful and definitely something to see when you are in the Embarcadero district of the city.
I never tire from heading downtown and seeing the sights. San Francisco is a popular destination and I love to play tourist when I can. It is a fun place to relax and enjoy some amazing history about this remarkable city, even on overcast, cloudy days! Make sure to bring your jacket!