* product received for review consideration
A couple months ago we helped to rehome a dog for a friend. Unfortunately that rehoming did not work for them. So I found myself in a position to welcome a new dog into my household.
It's been an interesting experience as my first dog that some of you know, Louie, doesn't care for the new addition. In fact, the cats don't care for her either.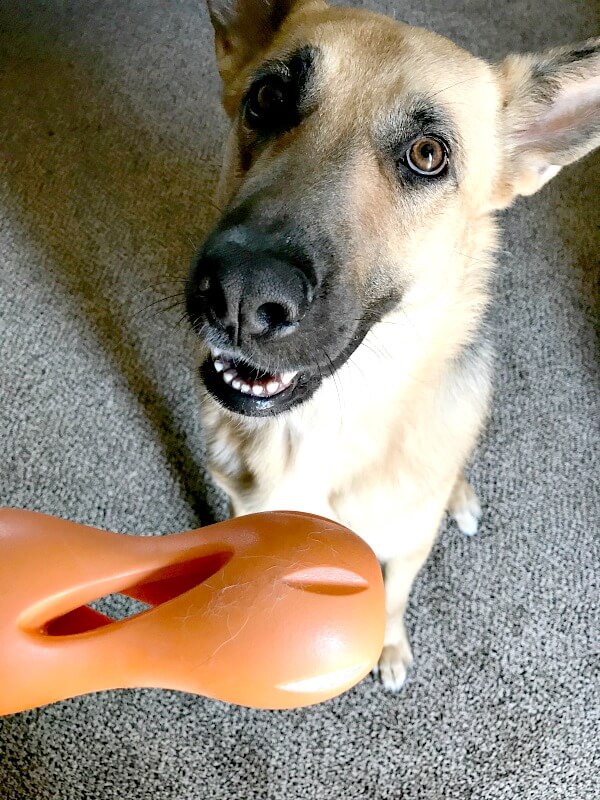 But because of the situation that she already went through, we've been doing the best we can to integrate her into the home. Her name is Mela and she is a three-year-old German Shepherd. It hasn't been without its trials and tribulations. But acceptance is growing and she definitely is a mama's girl.
One of the things we did find is that she loves to play. She especially loves little stuffed animals and chew toys. Her and Louie got to try out some new toys from West Paw Design called the Qwizl.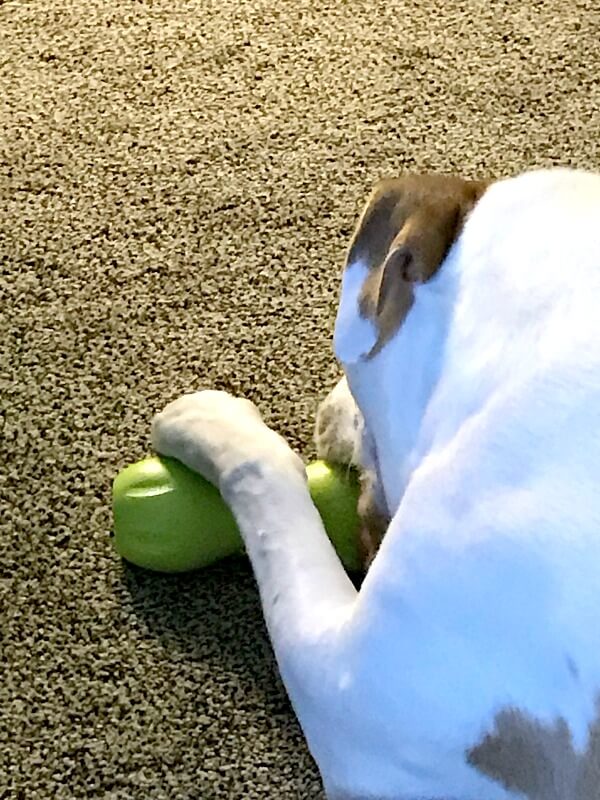 Qwizl Treat Toy for Dogs
This chew toy is heavy duty which is exactly what I need for the strong jaws of Louis, the pittie. Mela is no slouch when it comes to chewing with her big teeth either. So I was happy to see that these toys stood up easily to their version of play.
What I like about this chew toy is it has some open areas that they can get their teeth around. Plus, they have an opening on the end where you can insert some sort of treat to encourage entertainment or as a reward. You can also use this to play fetch or even a little bit a tug-of-war, if you're careful with your fingers. LOL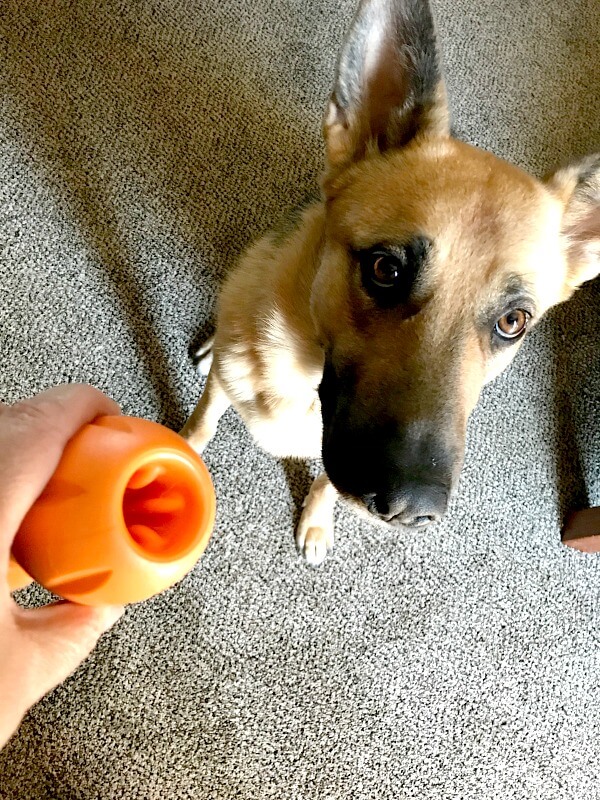 I was pleased as punch with the sturdiness of this chew toy and I know my doggy children were pleased to have something new to play with too. The color choices are perfect too! Louie loves green and he chose the green apple one. Mela is partial to the orange tangerine color so it worked perfectly for them.
The Qwizl Treat Toy for Dogs comes in two sizes for all breeds of dog. A fun, stimulating toy that can be used in many different ways. Plus, it is handcrafted in the USA!
If you have bigger dogs or dogs with strong teeth, this is the type of toy that you definitely need. It's not going to break down or tear apart easily at all. That's important to me and my dogs!
Want to win one? Check out the giveaway below! #WestPawDesign #Qwizl #IWantaQwizl
Enter the Giveaway
THREE lucky winners will receive a Qwizl dog toy in either small or large size for your dog. Here is how to enter!
Giveaway Details: This giveaway is open to US Residents age 18 or over. You must complete the Mandatory Entry to be eligible. Follow the directions in the Giveaway Tool below. This giveaway will close on April 13, 2017 at 11:59pm PST Time.
Disclaimer:The West Paw Design brand provided me with two dog toys for purpose of review. The thoughts expressed here are my own and you may not agree. Sponsor is responsible for prize shipment