I've been following Lynn Terry for many years as a business professional. However, when I found out she was doing low-carb eating challenge on her traveling low carb website and facebook page plus sharing her progress I started following her for that as well.
One of the things I love about her is that she's on the go as well and therefore she has to be creative about her eating habits. I am just the same. I am out and about a lot plus I have become a lazy cook in many ways.
Breakfast is sometimes tough because of the lack of choices when you are on the go. However Lynn shared this easy recipe for a low carb "breakfast cereal" that you can make and eat in just a few minutes every day. Now there is no more excuses to not have a good breakfast.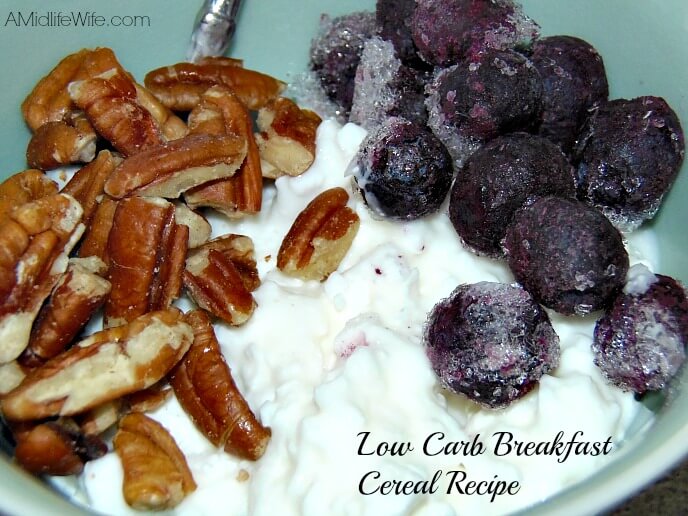 Low Carb Breakfast Cereal Recipe
Half cup crushed pecans
Quarter cup cottage cheese
Five strawberries sliced or several blueberries
That's it. Quick and easy and even though it looks kind of strange, it actually tastes quite good. Loaded with nutrients and vitamins that you need, plus high fats for a healthy mix, this breakfast cereal is quite filling and will keep you going all day long.
I also use almonds or walnuts if I don't have pecans and they are delicious too!
Thanks to Lynn for sharing this recipe. I'm a new convert! Now I need to become even more committed to my low carb eating plan. She is doing awesome!