The best part about eating healthy and making smart eating changes is the fact that there are so many cool varieties of produce that are out there. The grocery stores carry the main stream, pretty varieties of veggies. That is why I love hitting the organic farmers market on the weekend.
Here is what I found this weekend.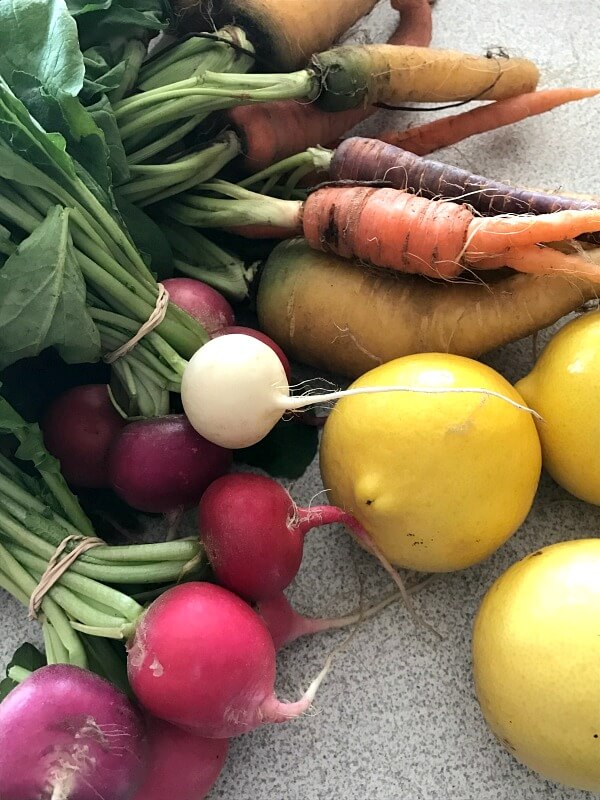 Organic Farmers Market Finds for March
I love the organic carrots that are multi-colored. While we find only the orange variety in the store usually, the farmers market will offer a rainbow variety. I love these! The flavor is the same, but they are pretty to eat and I bet kids would love them for that reason.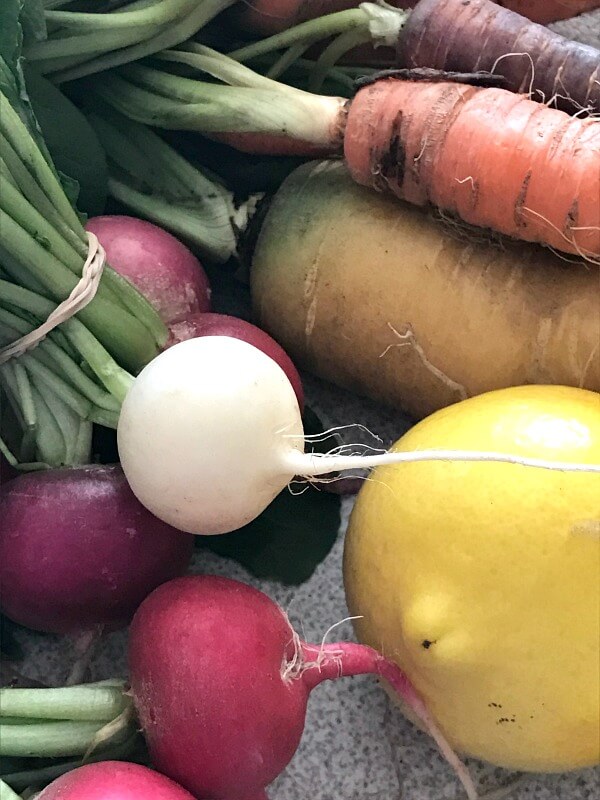 I also found these unique radishes. I love radishes and this variety is called the Easter Egg globe, if I remember right. The white one is fun! I bet it is going to be hot! Plus the greens can be juiced too. A bit peppery, but would add some flavor.
Another great find are these sweet limes. They look like lemons, but they have a sweet taste. Perfect for my water!
This week brought some fun finds. I love our organic farmers market. I am thankful that we have access to one all year round.
What did you find this week?