I have been trying to get back on track the past week or so. I found that I have had reduced energy and overall have been feeling yucky. My skin is not glowing like it used to be. I also have been lax on my juicing over the past few months. Hmmmm….
So in order to stay on track, I decided to take away excuses again. I already prep my vegetables for juicing in advance. But it is time to bring in the big guns. So I dug out my mason jars and started to juice for the week.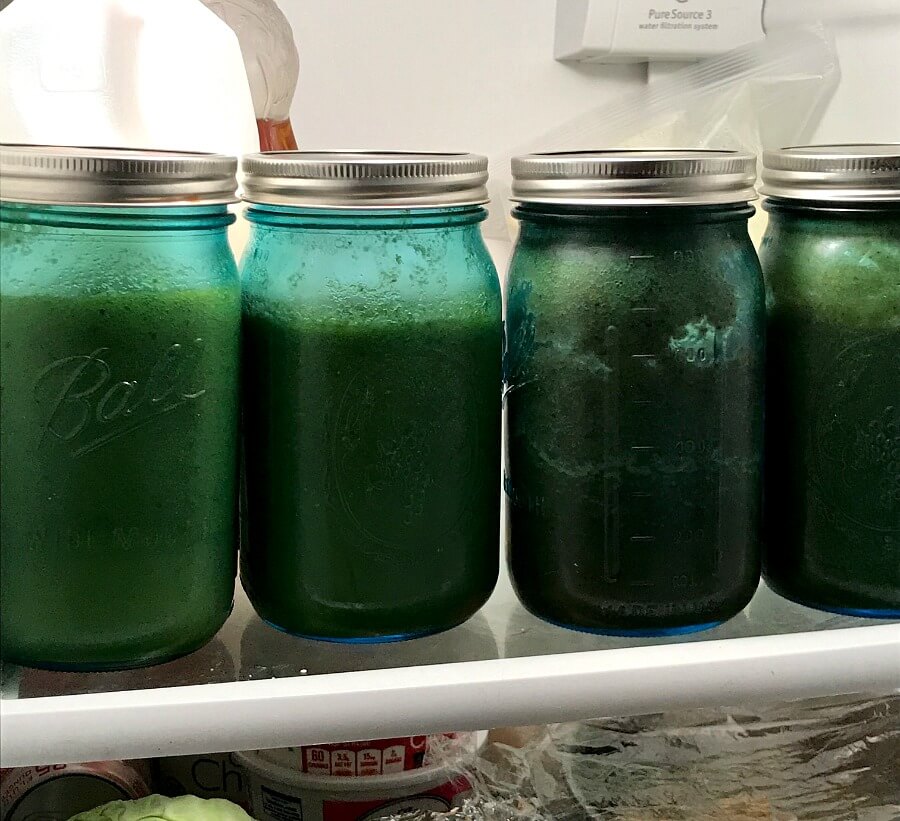 No Excuses: Juice Prep for the Week
What I know is if it is ready to go, I am more than willing to drink it down. I love the taste. That is never the problem. But sometimes I just do not feel like pulling out the machine, the veggies, and get everything together.
So why not do it all in one shot?
My NutriBullet makes almost 32 oz of juice, if I pack out the large cup. The recipe I used includes:
Carrots
Celery
Cucumbers
Spinach
Red Kale
Apple or Pineapple – used both as they were on hand
Splash of orange Juice
Filtered Water to Blend
So now I just make 4-5 batches at a time. Load up my jars and it will stay fresh in the fridge. Ready to go anytime! Quick and easy. Plus, I only make one mess and I am loving it. Simply shake well and enjoy!
If you enjoy juicing, how do you store your juices? Do you make them daily or in batches?
This has really been helping me get back on track. I can enjoy half a jar now and half later. Or some days I will drink two jars of juice. Great for cleansing and the best part is I am feeling a whole lot better overall!
Side Note – Jarred Juices that are fresh blended and stores in a sealed mason jar will stay fresh for up to 5 days. Make sure to shake well before drinking. I do not make more than I can drink within 3-4 days.