When you have to prepare a meal for your family or even yourself day after day, it can become such a chore. We might lose the spontaneity of trying something new because it's just such a hassle.
Making new recipes means we have to keep items on hand that we may not normally use. Or even just remembering to put them on the shopping list can be difficult. I cannot tell you how many times I have wanted to prepare something new and forgotten to add critical items to the grocery list… ugh. So I end up cooking the same old stuff. Zzzzz
I love the new apps that are coming out. There so many wonderful tools that are available to us to help us get organized and stay organized. From health to food, there are a tons of apps out there that can help.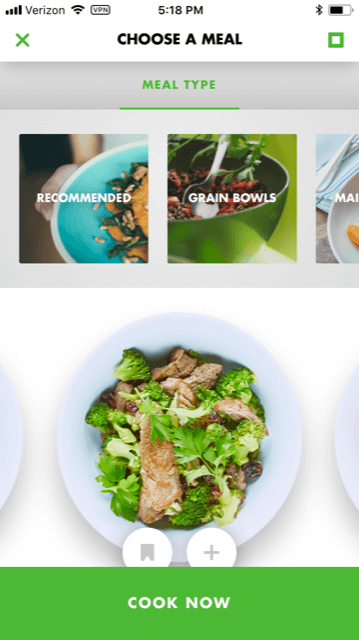 Need Some Meal Planning Inspiration? Innit Can Help
I'm so excited to find one that will help with easy, healthy meal planning and preparation. Innit is a easy to use app that makes recipe suggestions depending on the type of foods that you enjoy.
This is especially useful if you follow a specific diet, such as Paleo or vegetarian. Or even if you have allergies to foods too.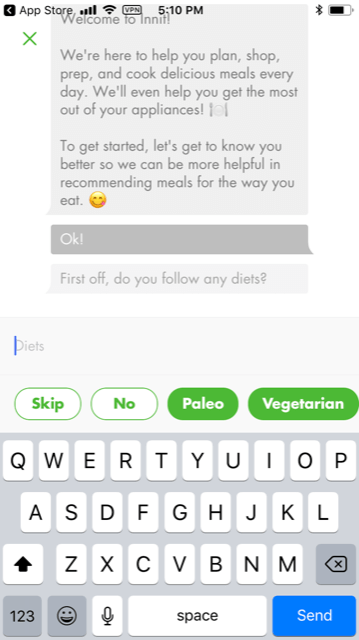 What's cool about this app is it takes into effect your likes and dislikes and then makes lovely, tasty recipe recommendations, totally customized for you. It also includes a shopping list so you can remember to pick up the items needed for that new recipe. Yay
Innit Helps You Learn to Cook the Recipe
Another cool feature is it walks you through literally every single step you need to do to complete the recipe. This is especially great for someone who doesn't cook normally. Or is very uncomfortable cooking.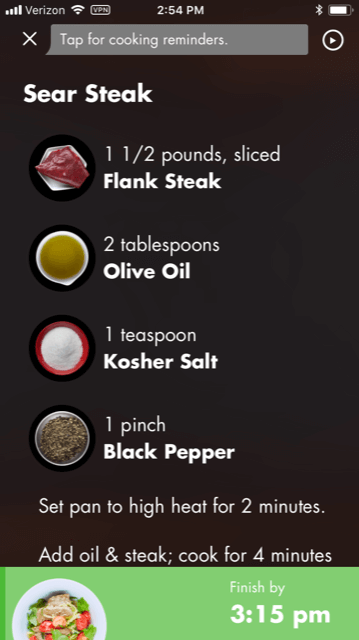 Beautiful graphics and simple to read instructions make it a breeze to use this app. It even notates the time that your meal would be completed should you start the recipe right now.
Plus, the best part is it shows a video of exactly what you need to do step-by-step. This is so perfect for people that do not cook. You can actually learn how to make a meal by watching the videos, following the step-by-step directions, and using the shopping list.
My son and future daughter-in-law are getting ready to move in together sometime over the summer and have been learning different recipes to prepare together. (So cute) This would be a perfect app for them!
Innit has so many different features to make cooking a breeze. Plus, if you own GE or Bosch appliances, you can even hook up your app to your stove and oven so that your meal cooks at the perfect temperature. That is totally cool.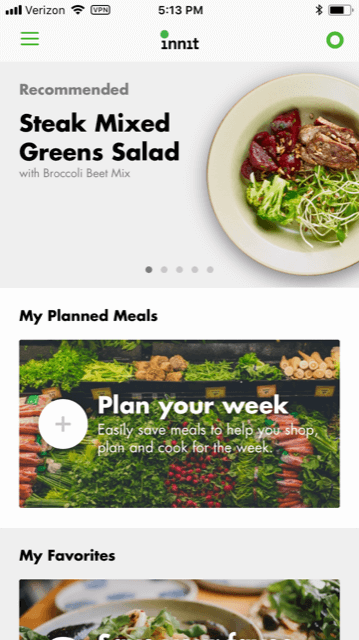 Get Your Inspiration with Innit
So if you're looking for a little inspiration in your meal planning, check out the new app from Innit. It will save you time. It can show you how to cook. It will inspire you with delicious new recipes. And it can even make cooking fun again! Win!
Disclaimer: This is a sponsored post and I was compensated with two logo items by the advertiser to write this post. I was provided with the subject matter to write about but the thoughts, opinions, and words are 100% mine.