* copy received for review consideration
I've always had an interest in vitamins and minerals and how they work in your body. In fact, at one point I used to sell natural supplements. That was one of the catalyst's that got me interested in the holistic approach to healthcare and weight loss.
I started reading this new book, Minerals, The Forgotten Nutrient, and I didn't even make it past chapter two before I started texting friends with health issues screenshots of this book.
Loaded with information about how minerals work in your body, this book is something everyone needs to read, especially doctors! Here are my thoughts on this new release.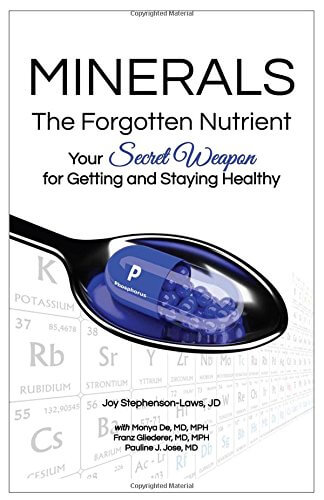 (affiliate link)
Minerals: The Forgotten Nutrient by Joy Stephenson-Laws, JD
Your Secret Weapon to Getting and Staying Healthy
Editions: Paperback & Kindle
Publisher: Proactive Health Labs, Inc. (January 8, 2017)
ISBN-13: 978-0997829129
Synopsis:
Minerals are, in many ways, the unheralded and often forgotten heroes of keeping our bodies functioning at their best. While the nutrients carbohydrates, proteins and fat may be better well known, minerals are equally vital for helping us get and stay healthy.
They play a key role in combating disease, helping your body heal, managing ongoing chronic health problems such as high blood pressure, minimizing the impact of such common maladies as headaches and PMS, helping children grow up strong, enhancing mental performance at all ages, and fatigue. They truly are your secret weapon for getting and staying your healthiest.
In this easy-to-read and easy-to-use guide, pH Lab's team of recognized medical doctors and specialists tell you about the role minerals play with common health issues along with detailed information about individual minerals.
You'll also learn more about the relationship between minerals and prescription medicines, why you need more than routine blood tests to see what minerals your body may need, and where you can get these tests. Enjoy your healthy life!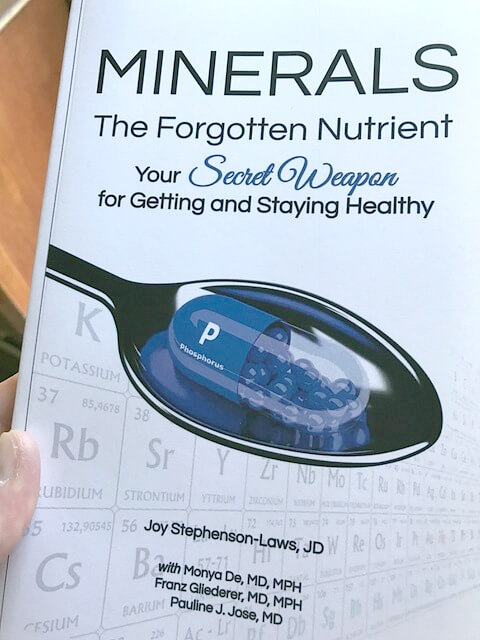 Review of Minerals: The Forgotten Nutrient
The tagline for this new book is Your Secret Weapon for Getting and Staying Healthy. I have to agree. I think many people that have illnesses or imbalances in their body will find that their vitamins and minerals are out of whack. Or maybe just not being absorbed and utilized properly.
This book takes a look at each mineral and how it works in our body. What it does and how it affects different organs and balances in our body.
The authors look at how minerals affect you in terms of:
weight loss
depression
taking prescription drugs
blood pressure
your brain
heart
cancer
anxiety
and so many other areas of your health and wellness. They also delve into how minerals can affect and help with things such as PMS, menopause, pain, fatigue, and other issues we may experience.
In short and easy to read chapters, there's not a lot of fluff, just direct information and the references to support the facts. They offer charts that give you direct references to foods with high levels of the mineral or dosage amounts, and so much more.
This book is a wonderful reference that is easy to use for every adult in your family. It's interesting to realize that food, vitamins, and minerals can play such a big part in our overall health.
But that is one thing that I learned when I started feeling so much better from juicing. It opened my eyes to the fact that I knew I was missing vital nutrients and minerals.
This is definitely one book to check out if you are wondering how minerals play a part in your body. I learned so much and shared it with others!
Disclaimer: Chris has personally reviewed the product listed above. She has not received any monetary compensation for her review but did receive a free book so she could evaluate and use it for this post. Her thoughts & opinions in this review are unbiased & honest and your opinions may differ.