* Product received for review consideration
Let's face it. We're all getting older and other seems a little we can do to stop that progression. LOL. But that doesn't stop me from trying to stay ahead of the game.
Each day I take a look at my skin, looking for new wrinkles or changes that may have mysteriously happened overnight. I'm fighting the aging process as much as possible, you see.
One of the things I have been noticing over the past year or so news the changes in my skin on my torso. My arms and legs are extremely dry and I can see the aging process occurring there. That kind of freaks me out a little bit.
I don't know if you've ever noticed an older person's skin. It gets very thin and delicate as they age due to medications, illness, and just the aging process of the skin.
I remember my mother using specific creams on her body and my father still does. Just knowing that my skin is changing I was pleased to find a product line made specifically for mature skin. I knew I had to check this out.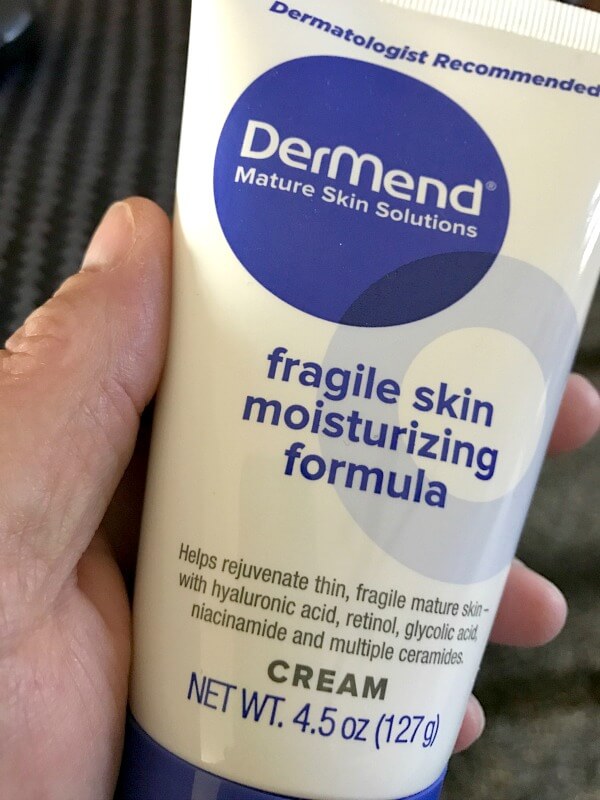 Mature Skin Care Solutions are Here
DerMend Fragile Skin Moisturizing Formula is made to help rejuvenate for mature skin using known ingredients that help restore the health of our skin. Including ingredients like hyaluronic acid, retinol, glycolic acid and others, this cream is made specifically to moisturize and support our aging torsos.
The product is very lightweight and absorbs immediately. It is fragrance free so as not to bother your senses. It does a beautiful job moisturizing the skin and it seems to last for hours. It is recommended that you apply it twice a day. Here are some Before and After pics to check out.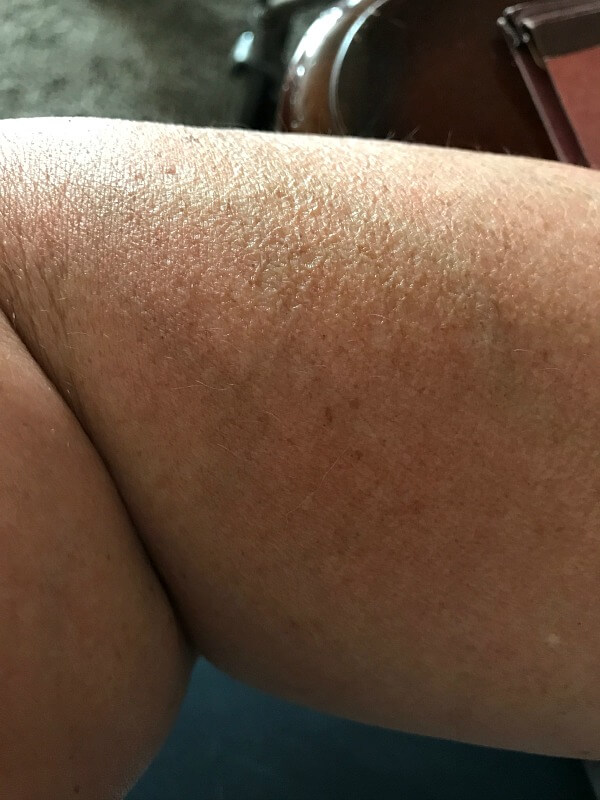 The fragile skin moisturizing lotion leaves my skin feeling soft and supple and I can only hope that it is working from the inside out to help support and strengthen my skin. You can see from the pictures just the change in the before and after's in the application of the product.
DerMend Mature Skin Solutions offers two other products specifically for mature skin as well. They have an anti-itch product and also a moisturizing bruise formula. I know my dad could use that as it seems anytime he knocks his arm or hand against something, he ends up with a lot of bruising. Definitely something to check out.
Overall, the product seems like something that can definitely help slow down the aging process and help protect the skin. Something I am not adverse to at all!
Disclaimer: Chris has personally reviewed the product listed above. She has not received any monetary compensation for her review but did receive a free lotion so she could evaluate and use it for this post. Her thoughts & opinions in this review are unbiased & honest and your opinions may differ.