When you go low carb, you quickly find out the things that you cannot eat are some of your favorites. Pizza is a favorite of so many people and when I first went low carb, that was one of the things I had to cut from my eating plan. However, finding different ways to prepare it with a low carb crust made it a possibility again!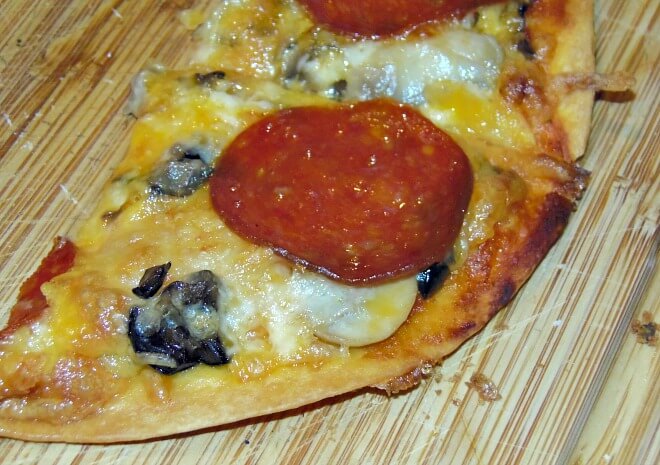 I had seen plenty of recipes that use a cauliflower crust and to be honest, I am not a big fan of cauliflower. Ish. So when I found some low carb tortillas that only have 5 net carbs, then I knew I had a winner!
Super easy to prepare and easy enough to make for lunch or dinner, these individual pizzas will quickly become a favorite in your home! Light and crispy, full of all of the flavors you love, you have to give this Low Carb Pizza Recipe a try.
Low Carb Pizza Recipe
Ingredients:
Low Carb Tortillas – the ones I use are pictured below
Cheese
Pepperoni
Tomato sauce
Chopped olives
Chopped mushrooms
Granulated garlic
Basil
Olive oil
Directions:
Lightly brush a touch of olive oil to each tortilla. Add a tablespoon of tomato sauce and spread it around. Add your garlic and basil. Layer on your cheese and favorite toppings. Bake at 425 on a sheet pan or pizza stone for about 6 minutes or so. Watch to make sure they do not burn or get too crispy.
Enjoy!
Want to know more about the tortilla's? Check out my thoughts below.

A Note About Low Carb Tortillas: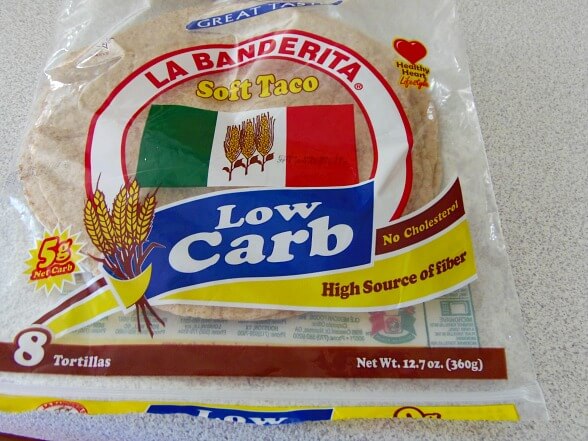 We have tried many different kinds and I personally find the white flour ones really bother my stomach. Plus they are a lot more expensive too! We found the La Banderita brand at Wal-mart in California and they are not only delicious, but they do not bother me in the least. No tummy swelling or any discomfort at all. Plus they only have 5 net carbs per tortilla. That is awesome!
Give theis Low Carb Pizza Recipe a try next time you are having pizza cravings! I hope you enjoy them like we do!