The holidays can be killer on your diet. With all of the amazing foods, temptation can really get to us. While I think most people try to stick with their fitness program to offset the snacking, it can take a beating too.
With the new year on the way, health and fitness is one of the number one plans and goals for the new year. Either getting back on track or starting a whole new program, the new year seems to be a good starting point to get rid of the holiday bloat.
Diets and food choices we can manage usually on our own or with a good coach. Gyms are a great idea but they do cost money and considerable effort to get there.
What if I told you now there is a way to get your fitness in at home – At No Cost? What a way to kick off your health goals for the new year!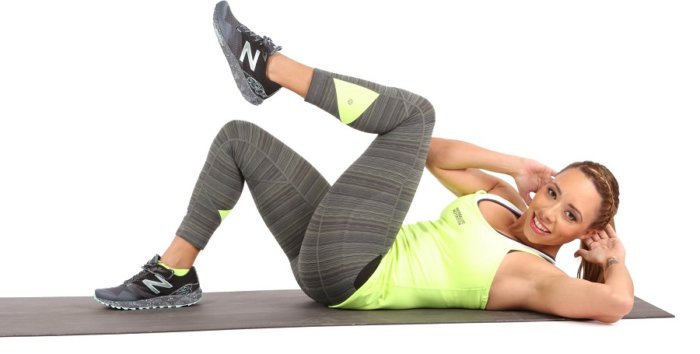 Introducing a new free fitness workout site by Samantha Clayton, head of fitness for Herbalife Fitness. This site is geared to everyone! There are no memberships or log-ins required. Perfect for All Fitness levels! Samantha does most of the workouts herself and she has a few other fitness professionals lead workouts in their specialties.
The site breaks down the workouts into Beginner, Intermediate, and Advanced categories. Plus, you can find targeted fitness workout, such as abs, legs, butt, etc. There is also specialty workouts for post pregnancy, dance and more on the site. The Trainer Tips area offers cool workouts like beach, trail, and interval workouts. You will not get bored with these!

With focuses on low impact and Pilates movements, full body workouts and more, you are going to find many workouts perfect for your needs. All for Free!
You owe it to yourself to start moving and prolonging your health for many years to come. Simple bodyweight workouts like these can help you take the first step to better health and are perfect for improving tone and muscles. Not to mention that fitness portals like this one are perfect for travel and home. Why not start today, right now in your living room?
As the senior director of Worldwide Fitness and Education at Herbalife Nutrition, Samantha is responsible for all activities relating to exercise and fitness education for Herbalife Nutrition Independent Distributors and employees. Through in-person training sessions, educational tools and materials, and her blog (www.discovergoodfitness.com), she ensures that the important role of exercise as part of a healthy, active life is understood by all. She also helps create, organize and promote employee fitness programs and activities as an integral part of the company's corporate wellness program.
Samantha is a personal trainer and group exercise coach through the American Fitness and Aerobics Association (AFAA) and International Sport Science Association (ISSA). She's a former Olympic runner, mother of 4, and married to all star baseball great Royce Clayton.
Disclaimer
I was not compensated for this post in any way and posted as a courtesy only. Images and information contained used with permission