Last year I was given the opportunity to read and review a women's fiction book that made a lasting impression on me. Keep Me Posted by Lisa Beazley was a difficult book for me to read in many ways but eye opening too! Click here for the full review and check out this new release now available in paperback, hardcover and ebook versions!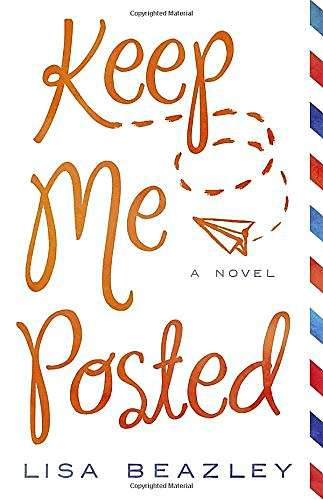 KEEP ME POSTED by Lisa Beazley
Publisher: NAL (August 8, 2017)
ISBN-13: 978-1101989876
Synopsis:
Two sisters share the surprising highs and cringeworthy lows of social media fame, when their most private thoughts become incredibly public in this fresh and funny debut novel.
The once-close Sunday sisters have not done a bang-up job of keeping in touch. Cassie is consumed with trying to make her life work as a Manhattan wife and mom to twin toddlers, while her bighearted sister, Sid, lives an expat's life of leisure in far-off Singapore. So Sid, who shuns social media, challenges Cassie to reconnect through old-fashioned letters.
Soon, the letters become a kind of mutual confessional that have real and soul-satisfying effects. They just might have the power to help Cassie save her marriage, and give Sid the strength to get her life back on track.
But first, one of Cassie's infamous lapses in judgment comes back to bite her, and all of the letters wind up in the one place you'd never, ever want to see them: the Internet . . .
Disclaimer: Chris has personally reviewed the product listed above. She has not received any monetary compensation for her review but did receive a free ARC so she could evaluate and use it for this post. Her thoughts & opinions in this review are unbiased & honest and your opinions may differ.