I've been juicing for a couple years now. There have been times I've been really good at it, drinking it at least once a day, sometimes two. But there are also times that I fall off the wagon for one reason or another.
But what I do notice most is how I feel when I do include fresh green juice in my life. My skin is healthy and vibrant. My nails grow. Skin issues go away. And I just feel better overall.
Over the years I've tried different juice type supplements and they seem to work pretty well. But it's just not the same as when you drink it. The liquid goes straight to your cells and with very little need to break it down. In other words, your body doesn't have to work to hard to digest and absorb the nutrients.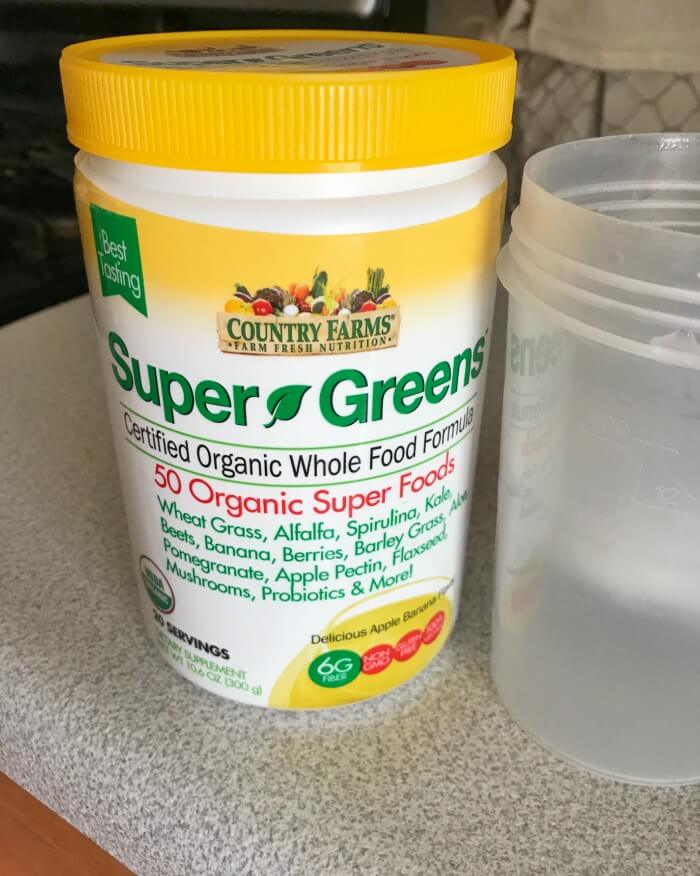 Other day I was at Walmart or Target, can't remember, and I found this whole food supplement that is a drinkable greens blend. It's called Country Farms Super Greens. It's a certified organic whole food formula that contains 50 organic super food's.
So I thought what the heck. I broke it down by price and it was about $.79 a serving. That's pretty good. So I thought it would give it a try because even with my own juice blends there's no way I can include 50 different items or products that would enhance my health. And it would be a great addition to enhance a personal blend too!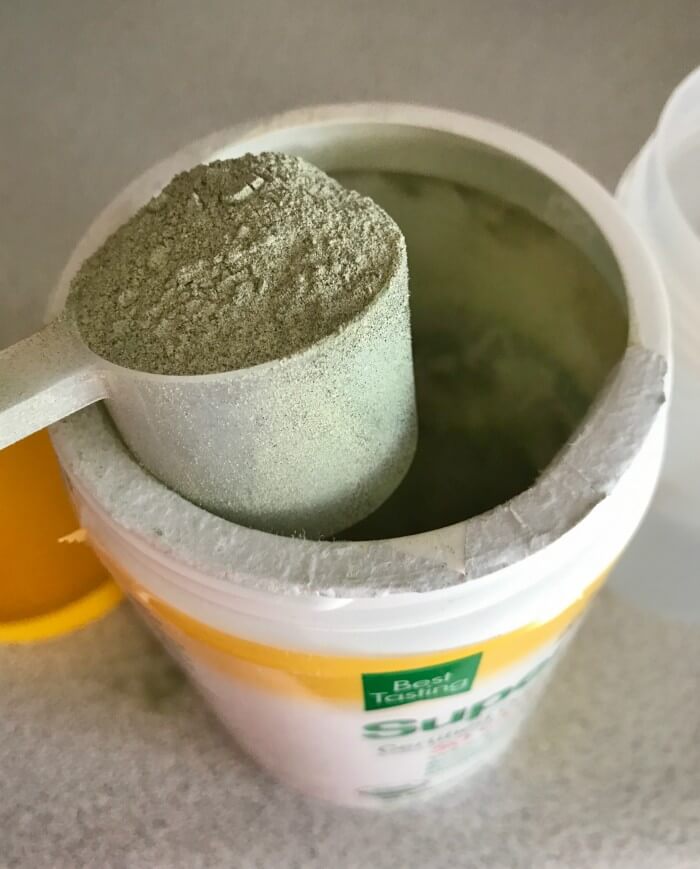 Juice Booster Super Greens Powder Enhances Immune System
So this includes:
Oat Fiber
Wheat grass
Alfalfa
Kayle
Spirulina
Beets
Barley grass
Flaxseed
Probiotics
Aloe Vera
Green Pea fiber
Spinach
Apple
Raspberries
Strawberry
Assorted mushrooms
And a ton more.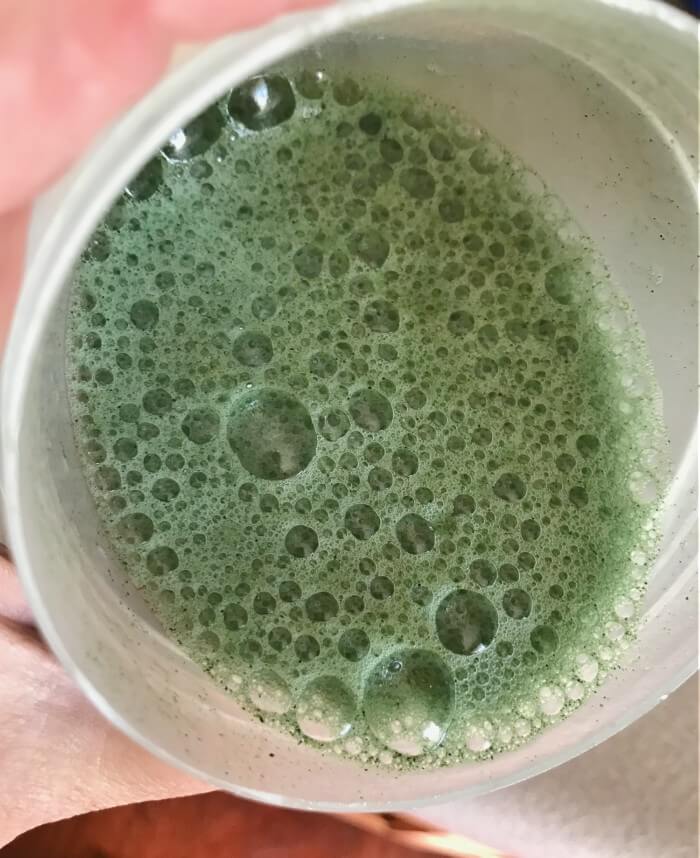 So as you can see this is packed full of amazing nutrients. It's a beautiful blend of fruits, vegetables, and greens that will help with digestion, enhance the immune system, and boost energy.
I love the fact that I can just throw it in a shaker cup with 8 ounces of water, shake, and go. The one I thing I don't care for is the flavor. I got the apple banana. I do not care for bananas that much so I'm not thrilled with the taste. However, there are other flavors that I'm going to try. I think a berry one would be better for me.
So far so good. I've been doing this about a week. The powder is superfine so it mixes easily. It does not taste horrible, other than me not liking banana, and I'm able to drink it a couple times a day. Best of all, it's made in the USA.
I think it is a good alternative to a fresh green juice blend for when you are on the run. Perfect for my busy schedule lately, although I still blend when I get a chance.
* this is my personal product