* product received for review consideration
Just like any other girl, I love finding cool makeup and skin care items that benefit my skin. Because I'm getting older and menopausal (lol) means that I have to take even better care of my skin and give it nutrients that could be missing.
I have used the primer spray and makeup finishing sprays from Skindinavia many times and they are still a staple in my makeup routine. Both of the sprays work perfectly for my skin and keep my makeup flawless for very long hours a day.
So I was excited to find that they are introducing a brand-new spray that works to feed your skin. The Post Makeup Recovery Spray is loaded with key nutrients including zinc.
Zinc has many attributes for the skin. It protects the cells that make collagen, reduces oil production, which in turn prevents clogged pores. Zinc also kills acne causing bacteria and is known to help improve acne. Yes, even today, I still get a break out or two. UGH!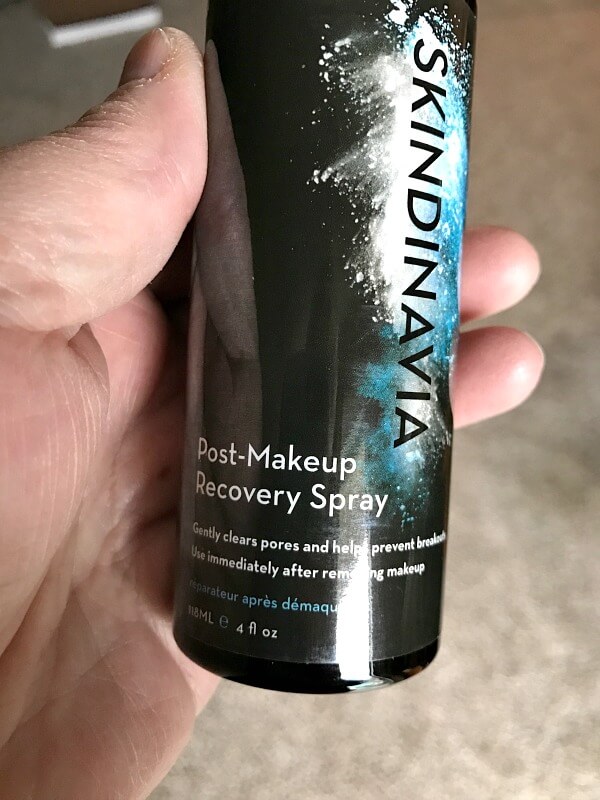 The Skindinavia Post Makeup Recovery Spray protects the skin with minerals that makeup can strip away. So simple to use, which is what I love! Simply apply it within five minutes of removing your makeup. It will help keep your pores clear, prevent future breakouts, and give a beautiful foundation for tomorrow's makeup application.
All of the products that I've used in the Skindinavia line have worked beautifully on my skin. Super easy to apply since they're all in a spray application. Plus they leave my skin and makeup looking great all day.
The Skindinavia Post Makeup Recovery Spray is a perfect addition for keeping your skin looking and feeling beautiful. I love it!
Disclaimer: Chris has personally reviewed the product listed above. She has not received any monetary compensation for her review but did receive a free bottle to try out so she could evaluate and use it for this post. Her thoughts & opinions in this review are unbiased & honest and your opinions may differ.