Intrigue? Suspense? Mystery? Police Drama? YES, please. Sign me up! This upcoming new release hits all of my favorite buttons so I was thrilled to review it.
A first book for me from Christian author Terri Blackstock, but not the last! Here are my thoughts on book two in the If I Run series: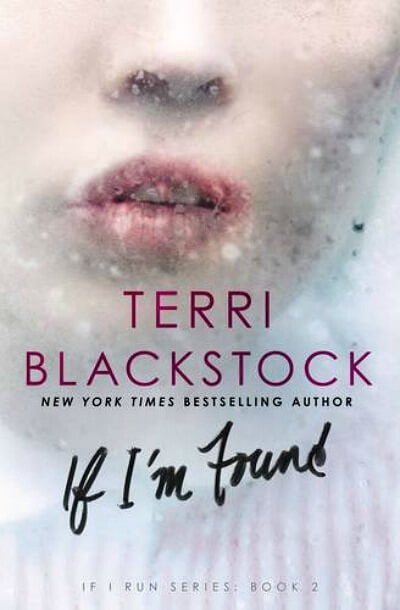 If I'm Found by Terri Blackstock
Series: If I Run Series
Publisher: Zondervan (March 21, 2017)
ISBN-13: 978-0310332480
The sequel to the USA Today bestseller If I Run.
Is Dylan hunting Casey to prosecute her or protect her?
Casey Cox is still on the run, fleeing prosecution for a murder she didn't commit. Dylan Roberts—her most relentless pursuer—is still on her trail, but his secret emails insist that he knows the truth and wants to help her. He's let her escape before when he had her in his grasp, but trust doesn't come easily.
As Casey works to collect evidence about the real murderers, she stumbles on another unbearable injustice: an abused child and a suicidal man who's also been falsely accused. Casey risks her own safety to right this wrong and protect the little girl from her tormenters. But doing so is risky and just may result in her capture—and if she's captured, she has no doubt she'll be murdered before she ever steps foot in a jail.
In this riveting sequel to the USA Today bestseller If I Run, evil lurks, drawing Casey out of the shadows . . . but there is light shining in the darkness. Is Dylan a provision from the God who loves her, or another heartache yet to happen?
Review of If I'm Found by Terri Blackstock
This book is part of a series and while I never read book one, it really didn't hinder too much as I dove into this one.
This is the first time I've read this author and she's very good at the intrigue and suspense. The pace of the story was very fast and for me there was never a dull moment. There is always something happening and plenty of twists to keep you wondering what was going to happen next.
I loved the character of Dylan. He is caring and understanding. His belief in Casey was refreshing as well as his belief in God.
Casey was a kind and compassionate woman who believed fiercely in caring for others. She was strong and intuitive and I can see where her and Dylan would make the perfect couple. Hint Hint
This book had a few surprises in it that kept me intrigued throughout the whole story. This is one author that I will definitely read again. Plenty of detail, suspense, and interesting turn of events made this a wonderful read. The bad news is we have to wait for book three for a complete conclusion!
Disclaimer: Chris has personally reviewed the product listed above. She has not received any monetary compensation for her review but did receive a free ebook so she could evaluate and use it for this post. Her thoughts & opinions in this review are unbiased & honest and your opinions may differ.