There comes a time in our life as an overweight person when you realize you may have gone too far and let yourself go for too long. Or maybe you realize that it's now or never when it comes to health. Last year I finally realized that I had let myself go.
One of the things that got me thinking and opened my eyes is the fact that I sat for most of the day. I was having difficulty walking for long periods of time. I was having difficulty standing and moving. My legs and feet were swollen constantly and the final kicker was I was starting to develop sores on my legs and getting numbness in my feet.
So that's when I started using juicing. I realized that I was getting no nutrients that I needed. The foods that we eat do not sufficiently provide what we need. I was afraid of getting diabetes. My mother had it towards the end of her life and that was not a path I wanted to go down.
I started juicing in March 2015 and I did it daily, for the most part. The first week was the hardest. But I made sure I was prepared with my veggies cleaned and ready to go in bulk so I had no excuses. I just continued with green juice blends that had little sugars and not worry about anything else.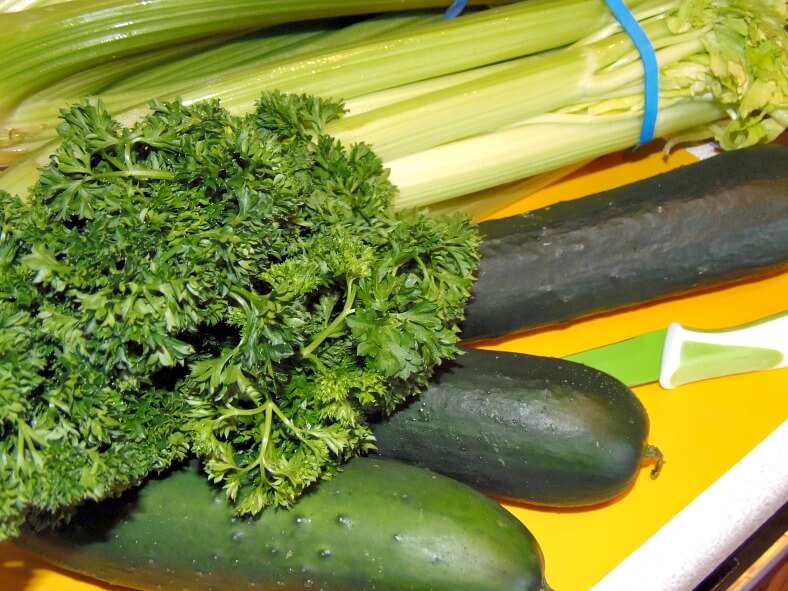 After a week, I was feeling great so I added some some weightlifting and I moved my desk to the standing desk area. That was the hardest part! Standing for so long everyday was a huge change! But I kept at it. I then added a low carb eating plan too my changes too.
How Juicing Helped My Blood Sugar
Fast forward one year. My husband decided to check my blood sugar, just for the heck of it. I was scared. I didn't know what the juicing and other changes I have implemented would mean in terms of my sugar levels. I didn't know if it would be enough.
I did know that over the past year I have remained consistent with my juicing and my low-carb eating. My legs are not swollen hardly ever and I have been losing weight, although that is daily struggle. So when he took my sugar count I was pleased and surprised to see it at a very normal 100.
Personally I don't think I could have stayed on plan without the juicing. Adding those extra nutrients into my body that come from fresh clean veggies was the key to every other portion of my lifestyle change. It helped to flush out my system and add healthy carbs in. Plus it made me feel good inside which helped me want to continue with the other changes too.
While I still am working on my weight-loss and will be for the rest of my life, I know that juicing will remain a constant in my plan too. With a threat diabetes removed from my life, I understand even more how nutrients, minerals, and vitamins plus a healthy lifestyle can make an impact on your life and health and keep those blood sugar numbers at a proper level.