*product received for review
One thing I noticed about my friends and family as they grow older is the issue of balance. It is one the first things that I see in terms of aging especially if that person is not as active as they used to be. I really see it in a good friend of mine that has started sitting more and more.
Granted we are all slowing down, but as I tell my friend, you are too young to allow this to happen and I encourage her to walk and work out some to fight it and regain her balance.
Balance is critical to walking and overall movement. There are several medical issues that can affect balance, such as inner ear issues, joint pain, arthritis, weight gain, lack of exercise and more. Now there is a dvd and a tool that can be used at home to assist in developing a better overall balance.
Activ-Wedge DVD and Activ-Wedge by Pilates Therapeutics
The Activ-Wedge® DVD is a series of 3 videos (on 2 discs,) produced by Dr. Suzanne Martin, founder of Pilates Therapeutics.
The 3 videos include: Assessment/ Creating a Client Profile (30 minutes), Activ-Wedge® on the Mat (40 minutes), and Activ-Wedge® on the Apparatus (60 minutes).
Originally designed for its use in the Pilates environment for clients with scoliosis, Dr. Martin found that the wedge is useful for any client with asymmetries, as well as for those that want to use it at home.
The name Activ-Wedge® distinguishes its use from other wedge products often used for passive stretching, positional release, and therapeutic manual therapy. This wedge is used to promote movement to achieve better balance.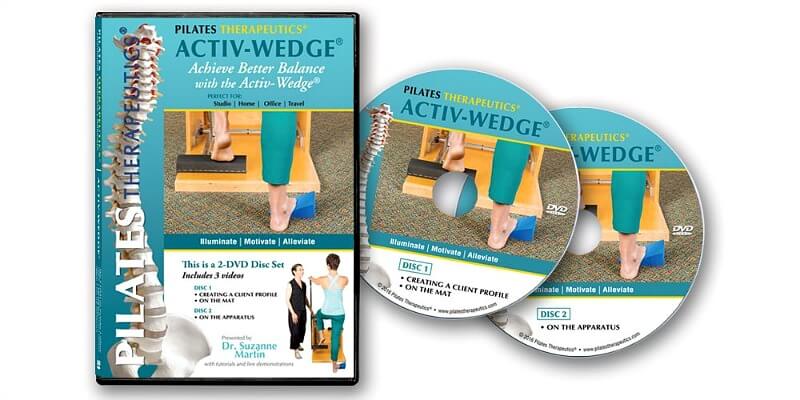 Help for Better Balance: Activ-Wedge DVD and Activ-Wedge
Presented with detailed instructions by Dr. Martin, each video contains an introduction describing the development of the wedge. The featured demonstrator is Pilates instructor and physical therapist Lorna Roza, who has scoliosis.
The Assessment, Creating a Client Profile, illustrates observation assessments titled Global Posture Observation, Sagittal Side View Observation, and Additional Observation from the Anterior View.
Special attention is given to the details of muscle tone observation as well as bone alignments and general posture types. Scoliometer® instructions and demonstration is included, along with an eye dominance test, adding a neuromuscular element of assessment.
In torso asymmetry, the deep fascial lines as well as the superficial fascial lines are impacted. The assessment along with the next 2 videos, help the instructor to determine how to add tongue use to access some of these fascial lines.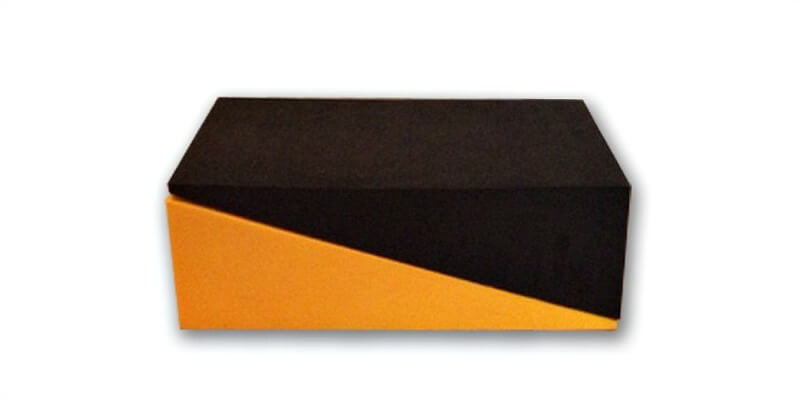 Activ-Wedge® on the Mat is divided into 10 sections. Each details how to use Activ-Wedge® with positions from the Neurodevelopmental Sequence as a framework for mat use: Supine, Prone, Sidelying, Seated, Kneeling, Half- Kneeling, Z-sit, Quadruped, Retrograde Poses, Standing.
Activ-Wedge® on the Apparatus has 8 sections. They detail how to use Activ-Wedge® with positions from the Neurodevelopmental Sequence as a framework for mat use: Supine, Prone, Seated, Kneeling, Half- Kneeling, Z-sit, Quadruped, Retrograde Poses, Standing. Apparatus use includes the Universal Reformer, Trapeze Table, and Wunda Split Peddle Chair.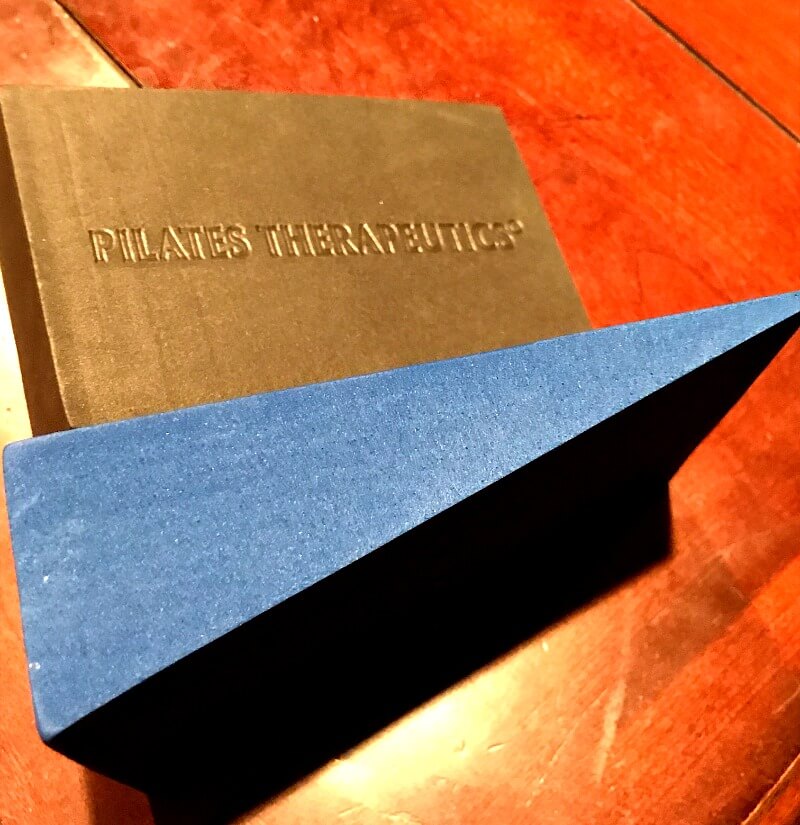 If you know someone that has balance issues and needs to work on regaining their strength and muscle memory or just needs to re-align your body, this wedge is a great tool to use. You can add it under your foot for keeping your spine straighter. It will also work well for sitting, laying down, even kneeling.
I sit quite a bit and have been using it in small doses to help adjust my spine. It is amazing what a small wedge will do to your back for alignment purposes!
This dvd and wedge is great for those to teach Pilates or for those that want to workout at home or in the office. The dvd will walk you through some key exercises to help you with adjustments of all types.
Who do you know that can use this?
About the Doctor:
Dr. Suzanne Martin is a Physical Therapist, Pilates/Performing Arts specialist, ACSM Certified Cancer Exercise Specialist and Certified Lymphatic Therapist, Educator and Author. She lives in Alameda, CA and is Founder of Pilates Therapeutics, offering Advanced Qualification Specialization Programs (AQSP), now in its 7th year.
Presently she is preparing her publication, Spinal Asymmetry and Scoliosis – Movement and Function Solutions for the Spine, Ribcage and Pelvis, due out in late 2017. For more information and additional DVDs and programs, go to www.pilatestherapeutics.com
Enter the Giveaway
Enter to win a copy of Activ-Wedge DVD and an Activ-Wedge by Pilates Therapeutics. Here is how to enter.
Giveaway Details: This giveaway is open to US Residents age 18 or over. You must complete the Mandatory Entry to be eligible. Follow the directions in the Giveaway Tool below. This giveaway will close on August 6th, 2017 at 11:59pm PST Time.
Disclaimer:
Chris received complimentary product for review purposes. Prize provided by the Sponsor. Please read our Official Rules before entering this giveaway. We must receive all entries by the end date of the contest and the odds of winning are determined by the number of entries received. No purchase necessary to enter. A Midlife Wife is not responsible for prize fulfillment.