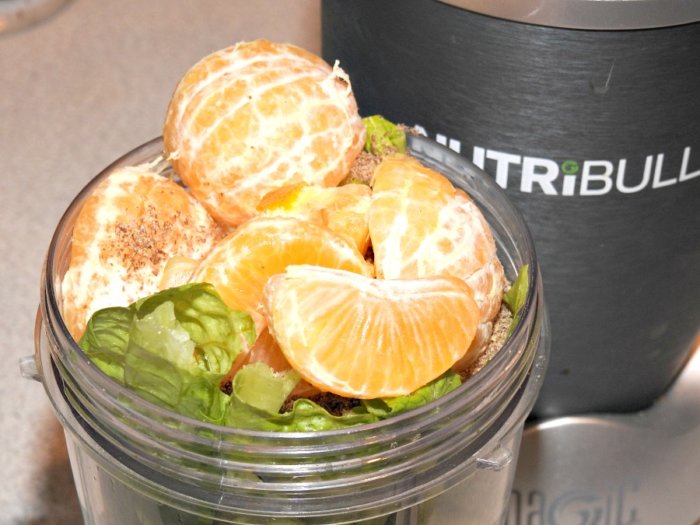 I love this time of year because the fresh oranges are in season. And that means that the mini clementine oranges are in season too! Not only are these kid friendly, but they are a juicers best friend too!
I whipped up this delicious fresh juice blend recipe today using whatever I had in the house since I was running low on produce. This scavenger hunt yielded a tasty blend of greens with a few mini oranges tossed in for good measure. Check out this juice recipe and give it a shot!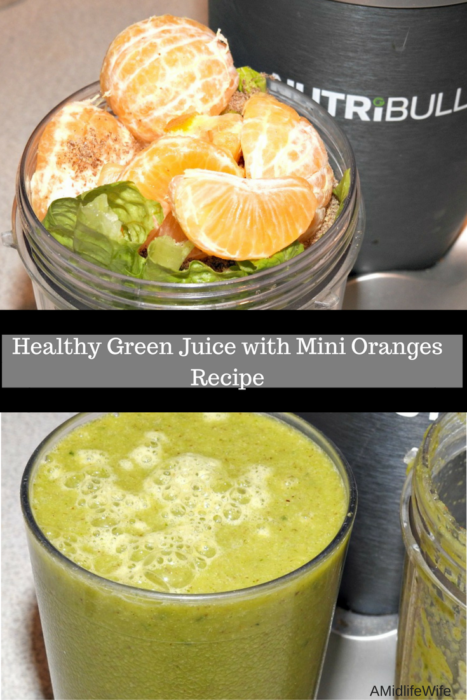 Healthy Green Juice with Mini Oranges Recipe
Ingredients:
1/3 cucumber with the skin on
Handful of mini carrots
1 stalk of celery with the greens
Half a small head of Romaine Lettuce – the tops
2 mini oranges, peeled
2 Tbsp Flax Seeds
1/2 cup Orange Pineapple juice
Filtered water to blend
Directions:
Layer in all of the produce into a blending cup. Add the flax seed, if desired, and the oranges. Then add in the liquid and blend until liquefied.
This blend contains many veggies that are great for detoxing and the bit of orange cuts the bitter taste from the greens. I use juicing to help cut cravings, detox from sugars, level and balance blood sugars, and to help lose weight. Plus, it is awesome for your overall health benefits too!
Enjoy!