I'm really enjoying this Gravediggers series by Liliana Hart that I have been reviewing. I'm excited to share with you my thoughts on this new upcoming release called Gone to Dust.
A taste of suspense with a healthy splash of romance will leave you begging for more! Check out my review on this captivating story below!
Gone to Dust by Liliana Hart
Series: Gravediggers (Book 2)
Publisher: Pocket Books (June 20, 2017)
ISBN-13: 978-1501150050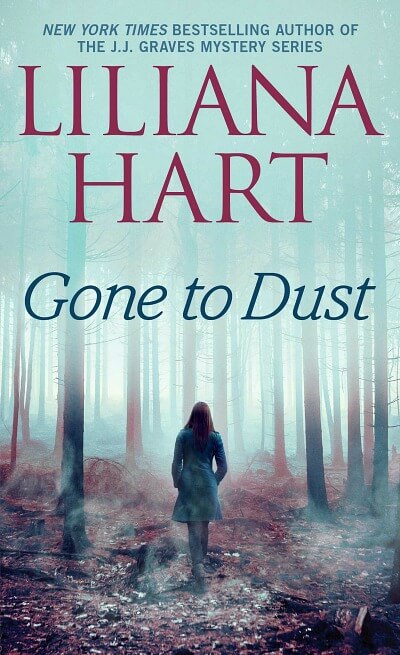 Sometimes the dead do rise…
Miller Darling is one of the most popular romance novelists of her time. Not bad for a woman who doesn't believe in romance. She's as logical as they come, and she doesn't believe in happily-ever-afters. What she does believe in is family, so when her brother disappears, she doesn't think twice about packing her bag and her laptop and heading out to find him.
Elias Cole lived and breathed the life of a Navy SEAL. Now he's "dead" and his hero's honor tarnished. The only thing keeping him sane are the men who are like him—The Gravediggers—and the woman who makes his head spin. He's never met anyone like Miller Darling. Her smart mouth and quick wit keep him on his toes, and damn if he doesn't find that appealing.
When Miller receives a package from the brother who abandoned her asking for help, it's clear she's in over her head with the mess he's gotten himself into. She needs a professional, and Elias is just the man for the job. Only her brother is a former SEAL—the man who left his team to die—and Elias is more interested in vengeance than saving his life.
Review of Gone to Dust by Liliana Hart
In the first book we are introduced to Miller and Elias. The two had a few encounters and then became the topic of this book. The author has given these two some great characteristics that had me turning the pages as fast as possible.
Miller, a romance novelist, has a lot of quirky tendencies but is very humorous and sometimes extreme. However, in times of stress she is actually quite calm. Plus, she has a major thing for Elias. He knows how to rock her world… then kill the moment.
Elias is an angry man. A member of the elite squad of Gravediggers, his addition to the group came under questionable circumstances. Brooding, but so very capable and sexy. His heat factor shimmers on the page. Yum.
Together Miller and Elias travel to extreme conditions and managed to steam up the pages quite a few times. Their connection truly is a thing of beauty.
The ending leaves a lot of open questions that will hopefully be answered as the series moves forward. I'm actually not sure who the next Gravedigger to be featured will be. But with a handful of these delicious men available, it can only be a fabulous read.
With a bit of suspense and a whole lot of steamy romance, this book is sure to kick off your summer reading list with a bang. While you do not have to read book one, I think it is worth it to soak up all of the swoon-worthy men the author subjects us to!
Cannot wait for the next one to come!
Disclaimer: Chris has personally reviewed the product listed above. She has not received any monetary compensation for her review but did receive a free ebook so she could evaluate and use it for this post. Her thoughts & opinions in this review are unbiased & honest and your opinions may differ.