If you've been following my site for a while then you know that I love fresh, raw veggies that comes from my local farmers market. There's nothing like the taste of biting into a crunchy fresh carrot or bean.
Saturday mornings are my favorite time to take off by myself. A little piece and quiet and the joy of wandering through all of the booths at the market. I love seeing all of the different foods and products that are made and grown by people who love their work.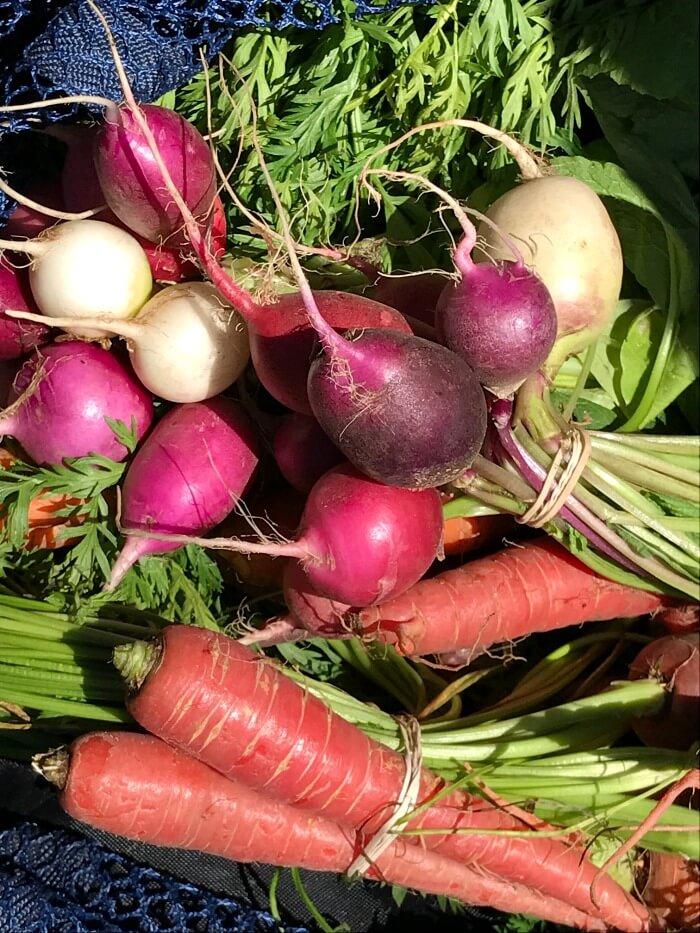 Today I am showcasing some of my purchases. I love organic carrots and radishes. They are crispy and full of flavor. There's nothing quite like it.
With Summer here the markets are going to be bursting with amazing fruits and veggies so it is something you want to put on your to-do list. Some markets are held in the evenings and some in the mornings so check out your area and find some great markets to visit.
Have a great day and thanks for visiting!