I have been juicing for over a year and a half now. I would've thought that I would have gotten bored with it or would've stopped by now. That's not to say that I haven't taken breaks from it, as I have. But I always come back to my basic juicing recipe for fresh green juice. I just feel so much better when I am drinking it on a daily basis.
This recipe uses some of my favorite items to juice. They are staples in my refrigerator and I always seem to fall back to these basic items no matter how many other veggies I try.
It's a nice basic blend of many healthy produce items that come together and make a delicious green juice loaded with goodness and healthy nutrients.
Here's my fresh green juice recipe that you can use as a base and then add in whatever other items you would like.
Fresh Green Juice Recipe
One stock celery
One third cucumber
10 mini carrots
One handful spinach
One handful of kale
From this basic recipe I add in one type of fruit. Many times it's a small apple since an apple a day really does keep the doctor away. Or I may add in some fresh pineapple or maybe Mandarin oranges. I also may add in flaxseed and other nutrients like that.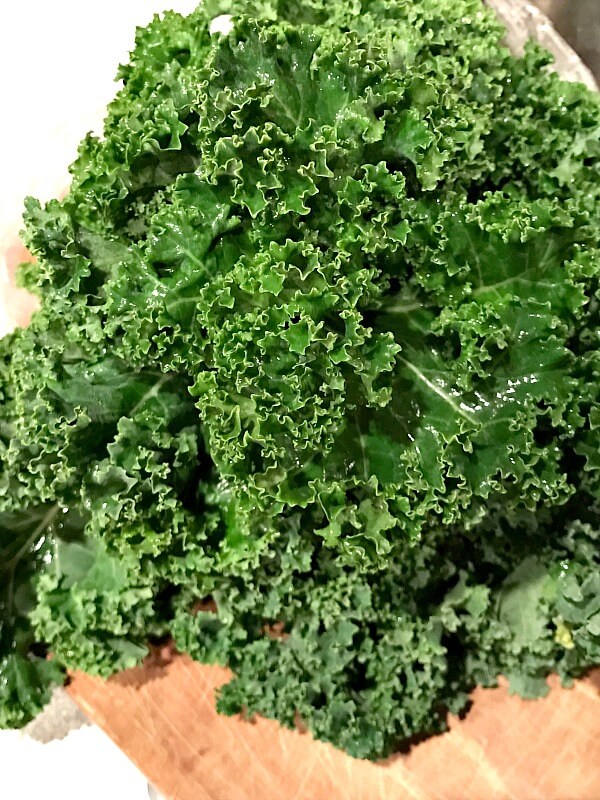 I also sometimes mix up the greens depending on when I have in the house. Take a look at this amazing Kale I got. So fresh and healthy! How can you not want to juice and drink that!
I also use a splash of orange juice or other fruit juice which takes away the bite from the kale or darker greens that I may use.
Don't be afraid to try new things in your juice. Sometimes they work well sometimes they don't. But you won't know until you try.