I've been hearing a lot of conversation about the fasted cardio versus fed cardio debate. I am myself a bit confused over what works best too. I've been doing some research and it is so hard to find who to believe. Everyone's point is valid.
Then I stumbled on a Ashley Black's blog who is 40+ and has re-created her whole body. Plus she has a cool tool I need!! Anyway, I was reading her nutrition advice for weight loss and she talked about doing fasted cardio for weight loss.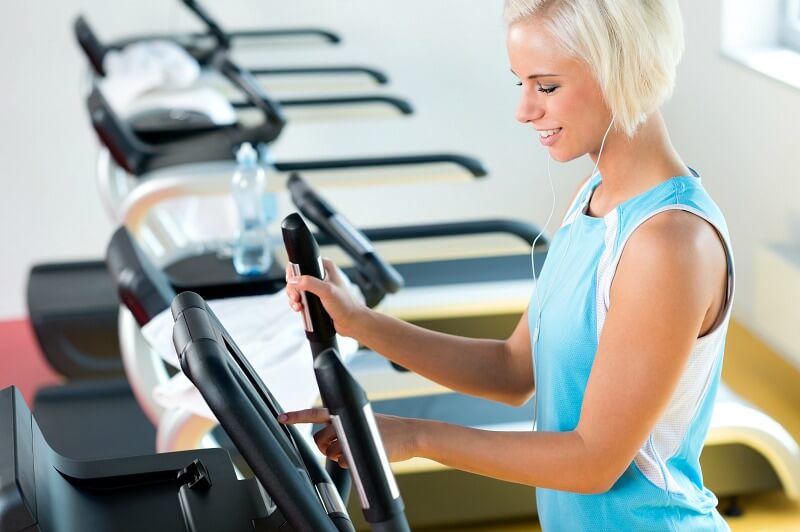 Here is a quote from her blog why she recommends fasted cardio for weight loss
"If your goal is to lose body fat, then steady state cardio is your best bet. The reason for doing it first thing in the morning without food is that while you're sleeping your stored glycogen is depleted, forcing your body to burn fat for energy. If you are in a fasted state, like after a good night's sleep, insulin levels are low and cortisol is high, so your body attacks its fat stores for energy. The bottom line is your body is READY to BURN FAT and you don't have to burn off the day's food, so it's like getting DOUBLE the result from what you would get from doing cardio later in the day."
That makes total sense to me. She also recommends using an elliptical or recumbent bike so that you are not straining your joints and muscles. Muscle definition comes from your other workouts while cardio helps burn the fat so your muscle shows.
So I think I'm going to start getting up early in the morning and getting in some cardio to see if that helps lose some of this poundage. I started already this morning and definitely have to build up to my 30 to 45 minutes that I need. I have been too lax on my cardio lately!
I also have my pool going and I should be able to get in that this week definitely. That will be additional cardio but more for strength building and not as much for fat burning, obviously, according to her definition above. LOL But it does help me tremendously and I absolutely love it.
Let me know your thoughts on the fasted cardio versus non-fasted and let me know what works for you.

Sign up for my emails in the box on the top right. And you can just stay with me in the discussion of fitness and health for people over 40.