If there is one thing I love about making dinner, it is the days that I can make chicken on the grill. One of my favorite meals to make and eat is my fast and easy grilled chicken thighs. They grill up super fast and they are so versatile. They can be used in salads, as a main course, and even as a sandwich. Full of flavor and so simple to make.
I eat chicken a lot and this recipe is my go to for the best tasting flavor. I love my seasoning light and flavorful. Sometimes rubs are too strong and take over the flavor of the meat and I usually am pretty light-handed when it comes to barbecue sauces and such. I am a purest for the most part so this recipe is perfect for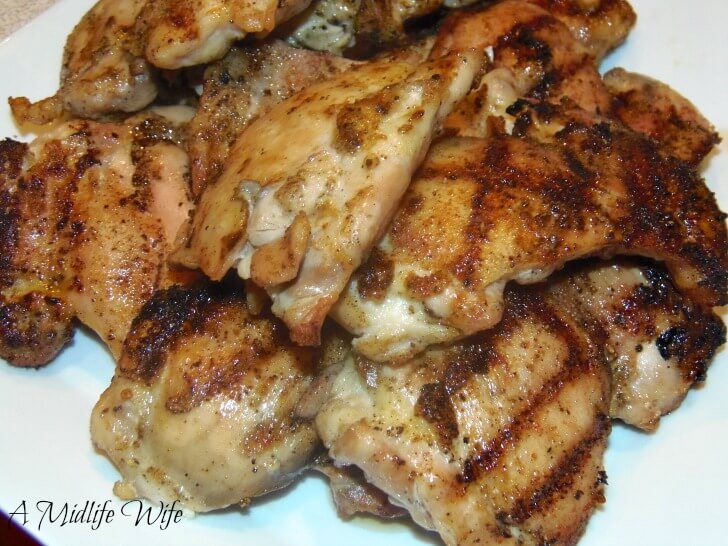 Fast and Easy Grilled Chicken Recipe
Ingredients:
Package of Boneless, Skinless Chicken Thighs
Lawrys Season Salt
Pepper
Garlic Powder or granulated
Onion Powder
Poultry Seasoning

Directions:
Rinse and pat dry the chicken. You can make a mixture of the seasoning, but I usually just sprinkle each one on both sides, rather liberally. Except with the poultry seasoning. That can over power easily so I use less.
Throw them on the hot grill and cook about 5-8 minutes per side, depending on thickness. Temp should be about 180 on chicken. Serve and enjoy!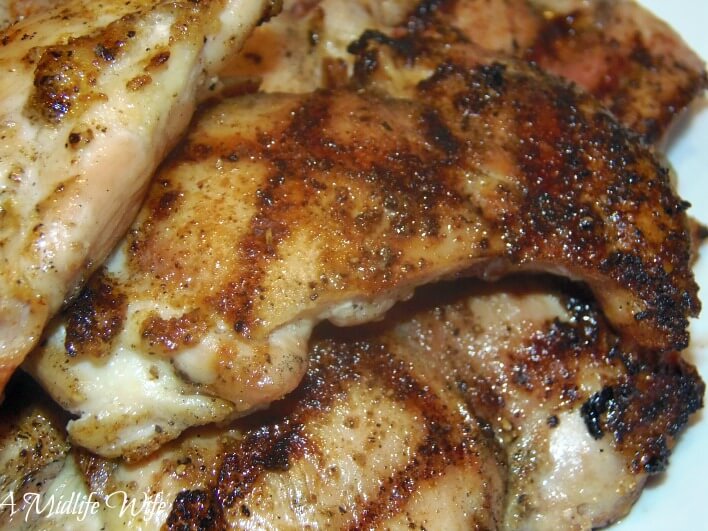 These are perfect for serving a crowd, serving a few, or to make ahead for meal prepping. And perfect for low carb eating too! Give them a try! Hope you enjoy them like we do!