It's super hot in California right now. But I braved the weather and headed out early in the morning for my farmers market stop. I was curious to see what was available in mid July.
I love getting my fruits and veggies from local farmers market. Our market is small but does offer a nice selection of the necessities.
So I wasn't really sure what I was looking for but after checking out the goods I found loads of greens such as kale spinach Romaine, and green leaf lettuce. Also zucchinis onions tomatoes beets and other basic veggies. Also an assortment of nuts, raisins, and more.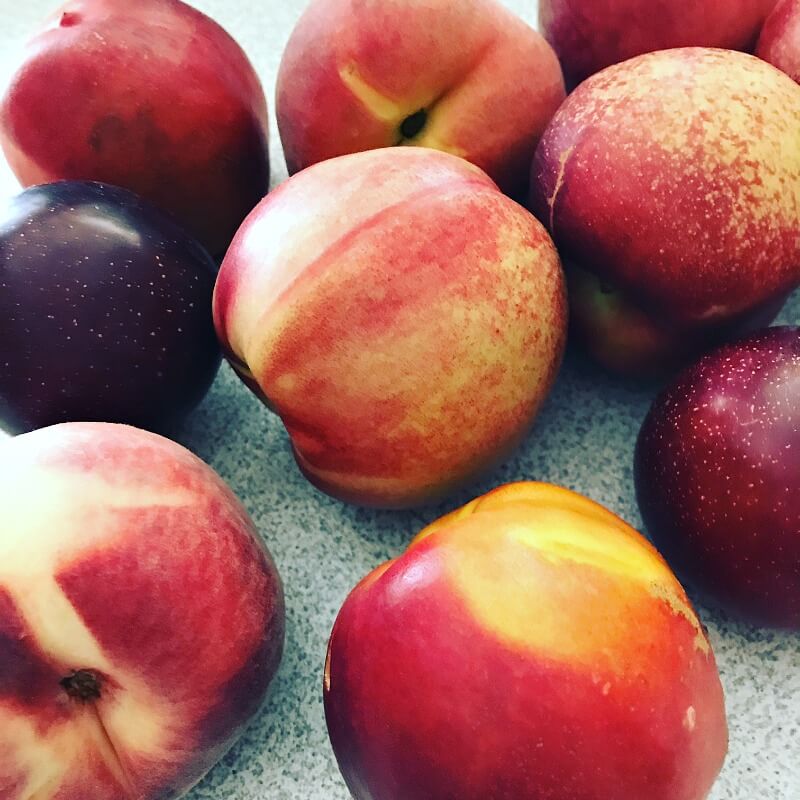 But I ended up getting today some stone fruits. A nice selection of peaches, nectarines, and plums are available. Perfect for a light dessert after the heat of the day.
What did you get from the market this week? Share your haul below.