I haven't done a farmers market finds for January yet so I thought I would update you on what's out there that I was able to grab this weekend.
I live in an area in California where we are able to enjoy a organic farmers market each weekend. The farmers are there rain or shine and it's nice to be able to get out and support them whenever I can. This weekend was pretty wet, windy, and cold so I made sure to get out there to see what was available.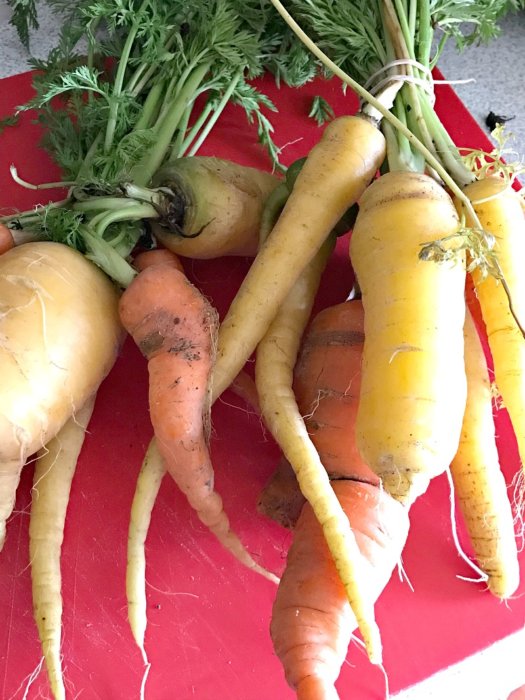 Farmers Market Finds for January
Not very many tables were there, however I did score some delicious organic carrots. I just love munching on these and I love that they last for a long time. So I grab two bunches and I have been snacking on them all weekend.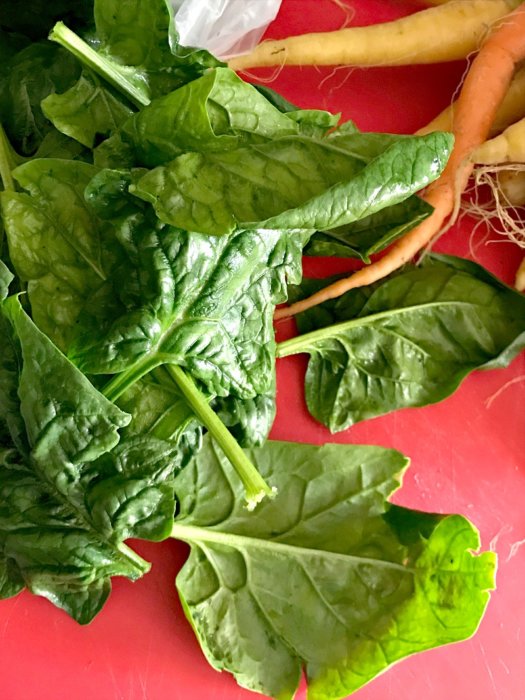 Also grabbed some late season spinach. The frost got them a little bit but they are still amazingly good and perfect for juicing.
I was told the purple carrots will be out next week and hopefully the weather will be cooperating a bit more.
Did you score any great finds at your farmers market? Share with me below!