This is been one crazy week for me. With plumbing issues that resulted in my master bathroom, half of the bedroom, and my office needing to be gutted, along with my car breaking down and trying to work, I had a tough time being able to do my normal exercises and work out. So that got me thinking about different ways that I can still do a workout in a modified way so I don't have guilt over that.
I'm lucky in that I have a full gym in my garage. However, my garage is loaded with boxes and stuff from the emergency remodel so getting to the gym is not happening for the next week or so.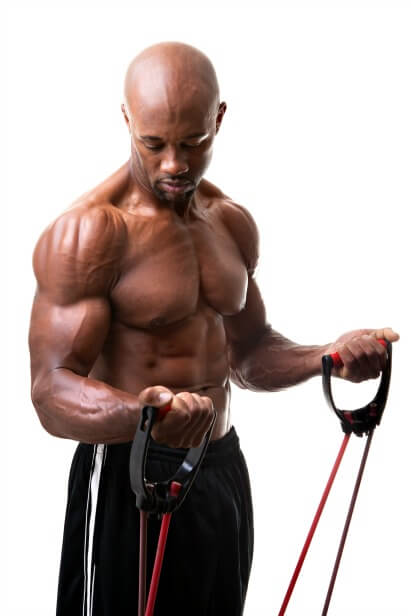 Resistance Bands
What I do have is my gym in a bag which consists of different sizes of resistance bands. I love using resistance bands because you can really feel your muscles working and you know that you're developing those muscles even when you're just doing a short modified work out.
There's several easy workouts that you can do with resistance bands. I use the ones with the handles and tubing for the most part but if you just have the one length style, you can wrap it around your hands to increase the resistance.
One easy workout is to put your foot through one handle, grab the second handle, stretch up to reach for the sky. This is great on the back and arms. I even bend over for quick shorter bursts.
Also in the same position I do arm curls. Both arms 10 to 15 reps, three sets. I also work my arms by tying the resistance band to a solid post or I use my gym frame and working my arms that way.
If you don't have issue getting on the ground, resistance bands are great for exercises while laying down. You put your foot through the handle and lift your legs one at a time for three sets of 10 to 15 reps.
These are just a few that I have been using. There's many different exercises that you can do using resistance bands. That's why I love to use them in a pinch. They go with me on vacation and they are certainly come in handy this week. They're a great addition to any work out routine and by adding them in now and again you can work your muscles in a different manner which will help you become stronger.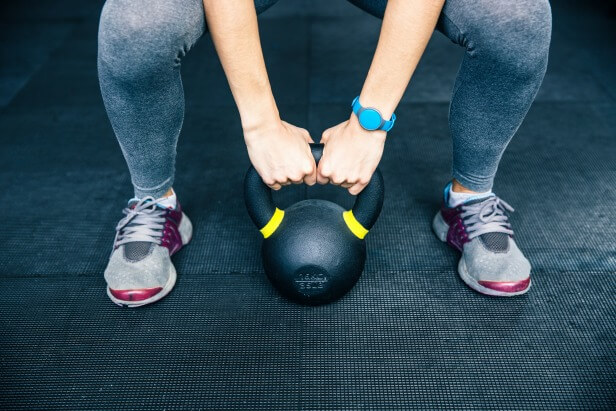 Kettlebells and Hand Weights
I also love using hand weights and kettlebells. I have a full set of weights and I am growing my kettle bell collection. The hand weights are great for developing your shoulders and arms. The kettlebells are perfect for full body workouts. A weighted ball is a great item to use too! I have a 10 lb one and there are so many ways to use that too.
Using tools like these are helping me get my workouts in even though I cannot do my normal routine. Shaking things up a bit in training is great for your muscle development too so it is a win-win all around.
What is your favorite way to workout when you can't get to the gym?