It is Hot Hot Hot this weekend in the west and a perfect time to get a few people together for some relaxation and recovering from a long week. With Labor Day weekend here, it is a great excuse to fire up the BBQ and enjoy a cookout. We are keeping it simple and fun with some great food and a few easy cocktail recipes, just like these.
Using wine as a base for a refreshing cocktail, here are two simple recipes that you can whip up for a crowd. Make a pitcher to go around and enjoy it with your burgers!
Thanks to our friends at Santa Margherita for these delicious recipes! Give them a try!
Easy Party Cocktail Recipes Using Wine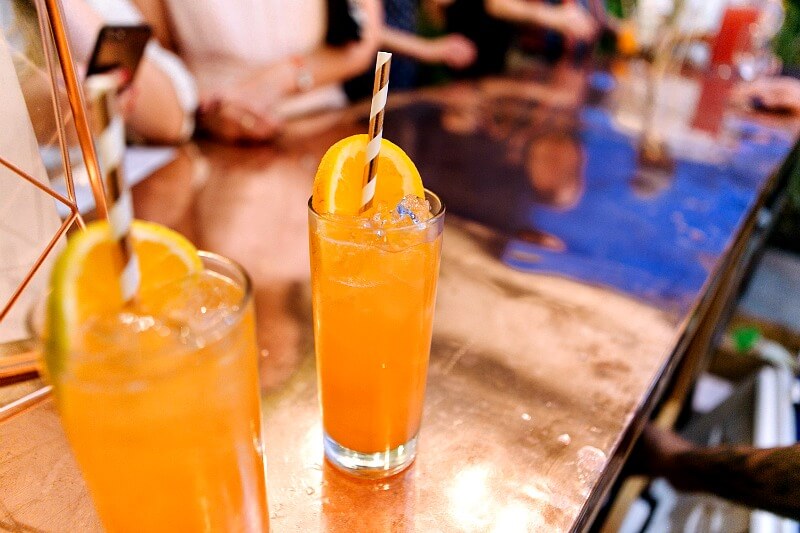 Peach Royale
INGREDIENTS
Santa Margherita Prosecco Superiore DOCG
1 oz. tequila
1 oz. white peach purée
½ oz. lemon juice
½ oz. simple syrup
3 dashes peach bitters
DIRECTIONS
Shake and strain on ice and top with Santa Margherita Prosecco Superiore DOCG. Garnish with a peach wedge.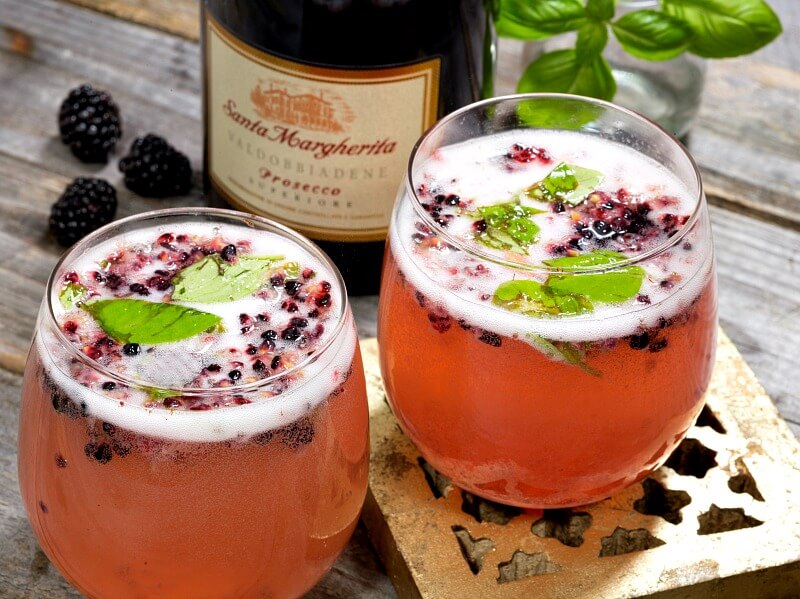 Blackberry Smash
INGREDIENTS
2 oz Santa Margherita Prosecco Superiore DOCG
Fresh blackberries
Fresh basil leaves
1 oz gin
½ oz simple syrup
½ oz fresh lemon juice
DIRECTIONS
Find some fun glasses to use – rocks glasses or stemless wine glasses look great. Muddle 6 blackberries and 3 basil leaves. Add gin, simple syrup, and lemon juice. Top off with Santa Margherita Prosecco Superiore DOCG. Garnish with an extra few blackberries and a sprig of basil.
Have fun this weekend!
Disclaimer: Recipes and images courtesy of Santa Margherita and used with permission.