I have never been one to jump on a trend or a craze. I am leery of products and sites that claim healthy benefits and immediate results. However, juicing is one trend that has been around for many years and does not show any signs of slowing down.
Juicing is not a fad diet that goes against all common sense. It fits right in with what we already know: that eating more fruit and vegetables helps us get the nutrients we need.
The main idea behind juicing is that it allows people to consume a greater amount of fruit and vegetables in one serving – via juice – than you could ever eat whole. But why is this so good for us? Here are the top 4 benefits for making the decision to juice: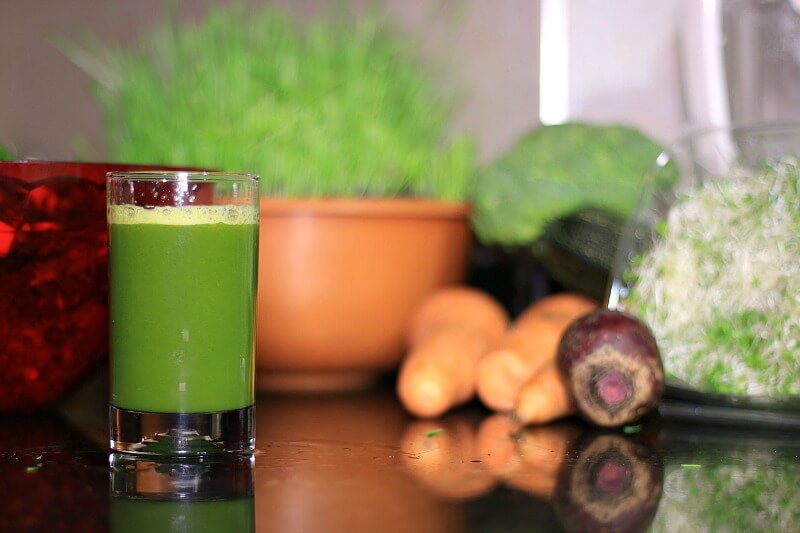 Top 4 Benefits of Juicing
1) Weight Loss and Weight Management
Juicing is widely used by people who want to lose weight. They start off on a juice cleanse to get rid of unhealthy toxins and break bad diet habits. This allows them to then continue to make juice a regular part of their diet after the cleanse. The idea is that your focus will be on consuming healthy foods and eliminating simple carbohydrates and fast food from local restaurants, making it a lot easier to shed those excess pounds. IT worked for me!
2) Increased Energy Levels
Through juicing, large amounts of nutrients can be consumed and digested by the body quickly throughout the bloodstream, and as a result that can increase your energy levels. This is a great alternative for the use of stimulants first thing in the morning. You really do have to experience it to believe it – an increase in energy levels is one of the main reasons people quickly become addicted to juicing!
3) Improved Skin Tone
The pure nutrients found in both fruits and vegetables can, over time, transform your face into a smooth and radiant vision and help prevent the signs of aging. That is definitely a plus with the amount of lotions and treatments we purchase to keep our skin youthful – plus juicing is cheaper! Juicing will also help to reduce dry skin.
4) Prevent Disease
As long as you juice the right vegetables and fruits, you can help prevent the chances of certain diseases. Antioxidants can help fight cancer-causing ingredients, and the healthy eating that juicing promotes can help prevent conditions associated with being overweight. Check out how juicing regulated my blood sugar! Also, many people choose to use organic vegetables to reduce the number of pesticides they ingest through food.
While juicing may be considered as a health craze by some, it's one that actually has science to back it up. Yes, juicing can be expensive to start, if you need new equipment. And you will spend more on fruit and veggies, which is relatively inexpensive overall. But most people agree that the benefits are well worth it.
Check out my before and after and decide whether it is something you could do to change something in your life.