I am excited to share a book birthday with you. A few weeks ago, I review this new release, book 2 in the Gravediggers series by Liliana Hart, Gone to Dust. You can check out the review here.
To celebrate the release of the book, I am offering a giveaway of book 1, The Darkest Corner. Continue on for all of the information and make sure to grab your copy of this great read!
About the book:
GONE TO DUST
by Liliana Hart
Book 2 in The Gravediggers Series
Pocket Books
June 20, 2017
9781501150050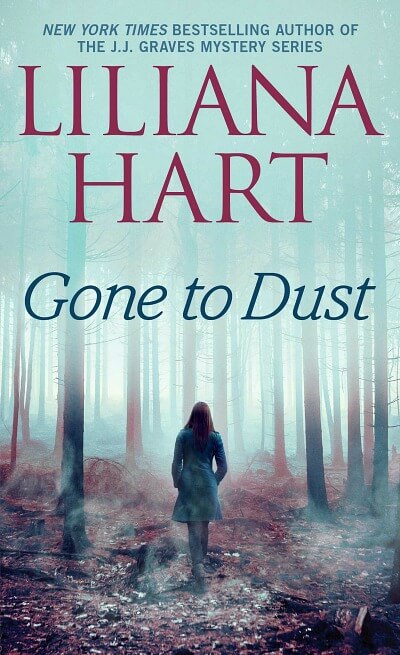 Praise for Gone to Dust, Book 2:
"Lucky fans of the super-talented Hart don't have to wait long for the second installment of her new romantic suspense series Gravediggers, as the installments are being released back to back. In the first book, Hart set up her world where five men, declared dead to the world at large, work for a super-secret anti-terrorism force. Hart's new heroine is a very talented romance writer who takes no crap from anyone — even secret commandos. Miller and Elias are both funny and sexy together, which helps make this book nonstop entertainment, with plenty of witty bantering and thrilling adventure!"
—RT 4 ½ star TOP PICK Review
"Modern Cliterature…Enjoy [this] lusty [passage] adapted from summer's raciest reads…"
—Cosmopolitan, July 2017
Praise for The Darkest Corner, Book 1:
"Gritty, deadly, and peppered with unexpected humor, this supersexy, adrenaline-charged story will keep readers on edge and breathless until the last page."
—Library Journal
About the book:
New York Times and USA TODAY bestselling author Liliana Hart's second book in her sexy, suspenseful Gravediggers series, GONE TO DUST, features an elite group of mysterious men who might be dead to the world, but are also tasked with saving it—and no one can ever know.
The Gravediggers aren't exactly what they seem. They're the most elite of the world's fighting forces—and all they have in common is that they've been betrayed by the countries they've died for. Because they are dead. To their country, their military, and their families. Sometimes the dead do rise…
Miller Darling is one of the most popular romance novelists of her time. Not bad for a woman who doesn't believe in romance. She's as logical as they come, and she doesn't believe in happily-ever-afters. What she does believe in is family, so when her brother disappears, she doesn't think twice about packing her bag and her laptop and heading out to find him.
Elias Cole lived and breathed the live of a Navy SEAL. Now he's "dead" and his hero's honor tarnished. The only thing keeping him sane are the men who are like him—The Gravediggers—and the woman who makes his head spin. He's never met anyone like Miller Darling. Her smart mouth and quick wit keep him on his toes, and damned if he doesn't find that appealing.
When Miller receives a package from the brother who abandoned her asking for help, it's clear she's in over her head with the mess he's gotten himself into. She needs a professional, and Elias is just the man for the job. Only her brother is a former SEAL—the man who left his team to die—and Elias is more interested in vengeance than saving his life.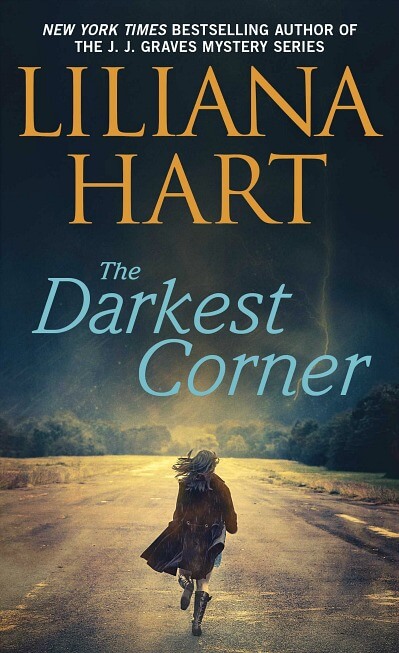 Enter the Gravedigger Giveaway:
For the Gravedigger Giveaway, we are giving away one review copy of Book 1, The Darkest Corner! Check out the review and enter to win a copy so you can catch up to this new release!
Be sure to check out all participating sites on the blog tour for more Gravedigger Giveaways. And note that RT will giveaway three bundles of Book 1 and Book 2, with the drawing to be held Monday, July 10th. Please note, you can only win one giveaway and must have a U.S. address.
Gone to Dust blog tour:
June 20
Moohnshine's Corner
RT Book Reviews – Gravedigger Giveaway Bundle (Book 1 and 2) drawing opens
For the Love of Books and Alcohol
Dirty and Thirty
The Reading Cafe
Red Carpet Crash
Celtic Lady's Reviews
Booktalk with Eileen
June 21
Book Sniffers Anonymous
Abigail Books Addiction
Crossroads
Fandemonium Network
Little Black Book Review
Blonde Bookworm
Eye on Romance
June 22
Read Your Writes
Three Boys and an Old Lady
Rock Stars of Romance
A Midlife Wife
Tigris Eden
Under the Covers
Positively Book Crazy
June 23
Ramblings from a Chaotic Mind
Once Upon An Alpha
Reading Diaries
WTF Are You Reading
Thoughts in Progress
The Lovely Books
June 24
Romance Junkies
June 26
Reviews by Crystal
June 27
Pick of the Literate
The Reader's Den
June 28
Dew on the Kudzu
Read for Your Future
Bookfan-Mary
June 29
Bea's Book Nook
JoJo the Bookaholic
June 30
Readaholic
The Book Avenue
July 5
Caffeinated Book Reviewer
July 7
Romance Reviews Today
July 9
RT Book Reviews – Gravedigger Giveaway Bundle (Book 1 and 2) drawing date
September 25
Authors on the Air Global Radio Network – Gravediggers Series interview
Giveaway Details: This giveaway is open to US Residents age 18 or over. You must complete the Mandatory Entry to be eligible. Follow the directions in the Giveaway Tool below. This giveaway will close on July 5, 2017 at 11:59pm PT Time.
Disclaimer:
Chris received complimentary product for review purposes. Prize provided by the Sponsor. Please read our Official Rules before entering this giveaway. We must receive all entries by the end date of the contest and the odds of winning are determined by the number of entries received. No purchase necessary to enter. A Midlife Wife is not responsible for prize fulfillment.