I am quickly becoming a big fan of David Bell's writing. Bring Her Home is the third novel of his I have had the pleasure of reviewing and I look forward to each new release with great anticipation.
I often find myself wondering how he can develop twisting plots that suck you in. This new book is a prime example of that feeling. Here are my thoughts on this great story!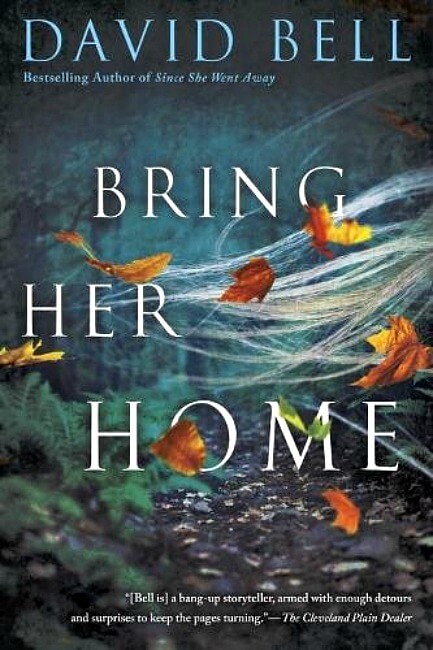 Bring Her Home by David Bell
Publisher: Berkley (July 11, 2017)
ISBN-13: 978-0399584442
Just a year and a half after the tragic death of his wife, Bill Price's fifteen-year-old daughter, Summer, and her best friend, Haley, disappear. Days later, the girls are found in a city park. Haley is dead at the scene, while Summer is left beaten beyond recognition and clinging to life.
As Bill holds vigil over Summer's bandaged body, the only sound the unconscious girl can make is one cryptic and chilling word: No. And the more time Bill spends with Summer, the more he wonders what happened to her. Or if the injured girl in the hospital bed is really his daughter at all.
When troubling new questions about Summer's life surface, Bill is not prepared for the aftershocks. He'll soon discover that both the living and the dead have secrets. And that searching for the truth will tear open old wounds that pierce straight to the heart of his family…
Review of Bring Her Home by David Bell
David Bell is a master of twists and turns. Leading you down the garden path into what you expect, however, when you get there, everything is completely different.
This story deals with every parents nightmare. A gruesome crime that has everyone looking for answers. With truths and untruths at every turn, it's hard to know who to believe and who to trust.
The author definitely has a way with pulling you directly into the story. With amazing ability to keep you reading long into the night, this book has those deadly short chapters that beg you to keep going. Then bang! One more twist, one more turn. You are at the mercy of the author.
David Bell has another winner in this book. With plenty of suspense and thrills, Bring Her Home by David Bell is captivating. If you have not experienced a book by him yet, you're missing a great read. This one is a perfect place to start!
Disclaimer: Chris has personally reviewed the product listed above. She has not received any monetary compensation for her review but did receive a free ebook so she could evaluate and use it for this post. Her thoughts & opinions in this review are unbiased & honest and your opinions may differ.