I have been juicing for quite a while now. As with anything there are pros and cons to juicing. I was at the store the other day I walked by the section of bottled juices and I thought I would do a comparison about whether to choose fresh blended or bottled juice.
Which is easier. Which is more cost effective. Which is better overall
Here are my thoughts –
Bottled or Fresh Blended Juice?
Fresh blending
Pros
Fresh up to the minute
Easy to create your own recipes
Choose your own ingredients
Very healthy for you
Cost-effective – The ingredients for seven days juices cost about $10.15. That equates to $1.45 per 32 ounce jar
Can blend ahead 4-5 days in store in Mason jars
No sugars, no added ingredients, no chemicals
Cons
Must have efficient juice extractor
Can be a pain to pull out the ingredients every day – that's why I juice prep ahead
Have to shop for fresh ingredients twice a week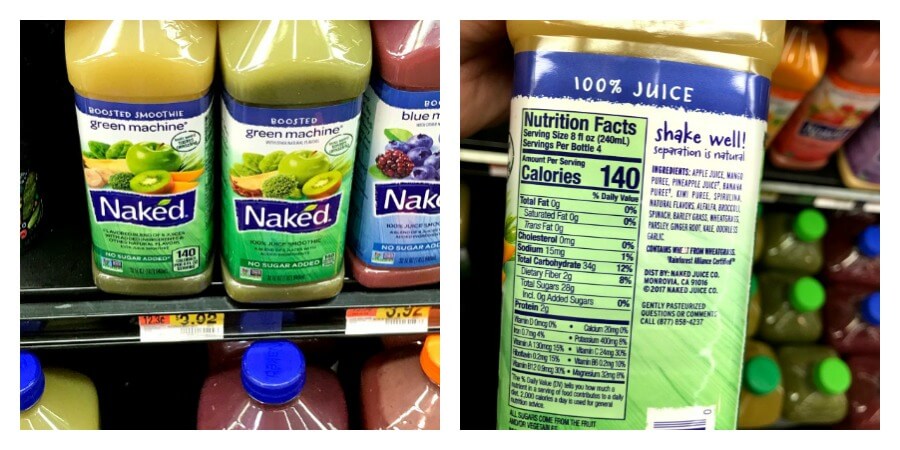 Bottled Juice
Pros
Convenient
Assortment of flavors and blends
Relatively healthy for you depending on the choice and brand
Several bottle sizes
Cons
More expensive option – $3.92 for a 32 oz. serving
Added ingredients you may not want – like juice, which means added sugars
Available only in certain stores
Overall Results
For me the best option is fresh blending. I purchased a Nutribullet and it has lasted me quite a while and is still going strong. My own juices are fresh, taste great, and are cost effective. I can drink one any time and can afford to have several a day, if I need. Great for lowering sugars and bloat flushing, by the way
The pros and cons of bottled or fresh blended juice show me that I am on the right track health wise and that fresh juice is the best option for me.
What about you? What is your best option when it comes to juicing for health?
Pin this article for later with the image below. I welcome your comments too!