The older I get, the more I realize how much freedom there is in that. Freedom to do what I want when I want. Freedom to wear what I want. And especially freedom to not have to wear make up if I don't want to.
I've always loved make up. I used to love watching my mom get ready in the morning. Even as a teenager I would just watch her apply her make up. She kept it simple and let her natural beauty shine through. She had the most beautiful skin. So I learned at an early age that moisture is a key to lovely skin.
As a mature woman (in age only, lol), my beauty routine has changed a lot. There are key items that I have to have and I am sure you do too. So I was thinking about my top items that I can't live without having to do with beauty and my skin. So here are my must-have's.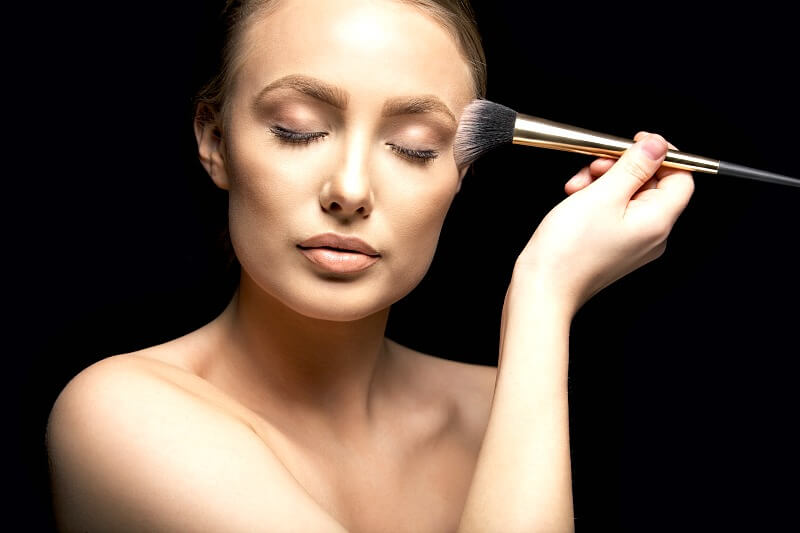 Beauty Must Haves for Mature Women
1. A great moisturizer
One for my face which varies in brand. A heavy duty lotion for my body. I love either Nivea or Curel Intense moisturizer. Plus an intense, thick cream for my feet. I wear flip-flops every day so my feet are always trashed. The Gold Bond Diabetics cream is good. So is their Psoriasis one.
2. Light foundation with great coverage
My favorite right now is L'Oreal True Match. It covers really well and is not heavy. I've been applying it with a beautiful foundation brush and it has a wonderful finish.
3. My favorite mascara I can't live without
My eyelashes are very light so I have to wear mascara every day. My favorite I've been wearing for 10 or 15 years is L'Oreal Voluminous. I love the curved brush one. It is perfect for me and my eyelashes and never clumpy.
4. A light blush in earthen rose color.
Just to add definition and highlight my cheeks plus add a touch of color to my forehead, nose, and chin. That's all.
5. Because of my age, I now need to add an eyebrow pencil
I just found a decent one but I'm not sure it's my favorite yet. Still looking for the best.
6.Because I wear flip-flops every day I have to add red nail polish
I love wearing red on my toes. I think I got that from my mom although she would sometimes wear pink. She looked really good in pink and red.
7. A great Lip Balm
Not even lipstick! Just a lip moisturizer is fine for me. Nivea has some long lasting lip balms and so does Soft Lips. Cheap and easy!
These are my top must have beauty items for mature women. Do I use other things? Absolutely. But if I never bought anything else in the beauty products, these items would be the only ones I would keep on hand 24/7.
What is on your must-have beauty list?