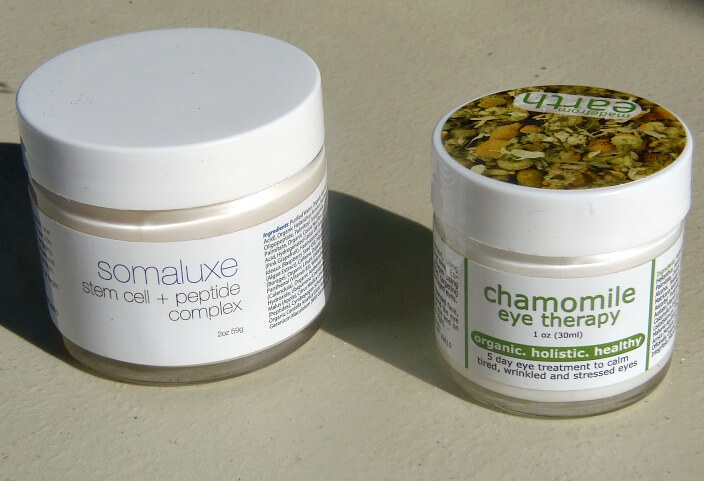 I love trying out new beauty creams. I love the fact that there's so many different ingredients that when combined can do amazing things for your skin. I was challenged to do the battle of two eye creams and review the results. Seeing how that is right up my alley, how could I turn down that opportunity?
The two products that I was sent for review each have different benefits and, of course, different results, depending on your usage and needs.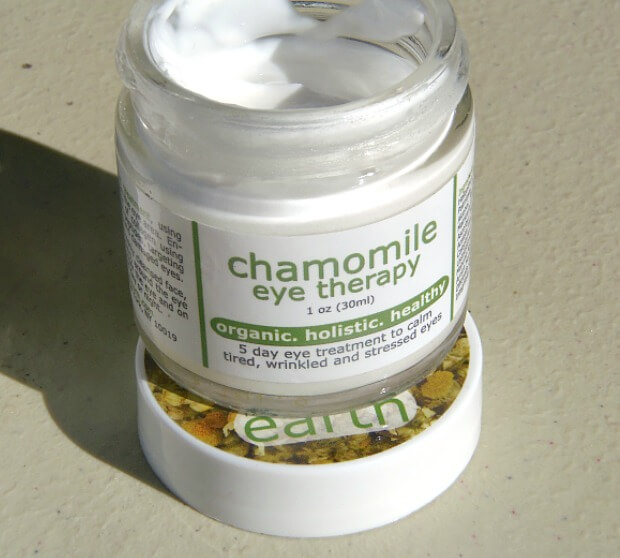 The first product is Chamomile Eye Therapy by Made From Earth. This product is more of a treatment as it was developed to be used for five days then a rest for 2 to 4 days and then use it again. You can also use it as a daily moisturizer, or just use it sporadically whenever you need it.
The Chamomile is combined with Evening Primrose and Vitamin E so that it provides a nice hydration and calming affect for your eyes
* Moisturizes and soothes the eye area
* Smooths fine lines and wrinkles
* For dark circles and under eye bags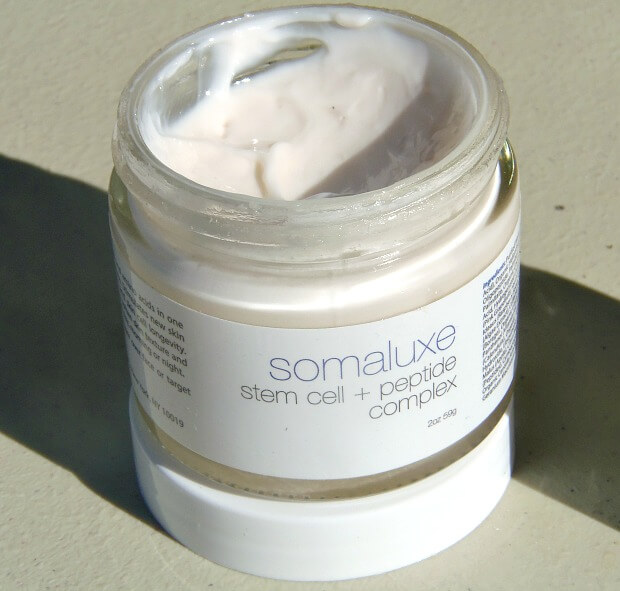 The second product is the Somaluxe Stem Cell Peptide Complex by Lady Soma. This product is an anti-wrinkle therapy that improves the tone and texture of your skin. It can be used daily or just as an occasional treatment.
You can use this just around your eyes or all over your skin face for a beautiful complexion that is boosted by additional collagen and elastin.
* High potency anti-wrinkle formula with organic ingredients
* Plant stem cells, Hyaluronic acid + Coenzyme Q10
* Renews and restores for fresh looking skin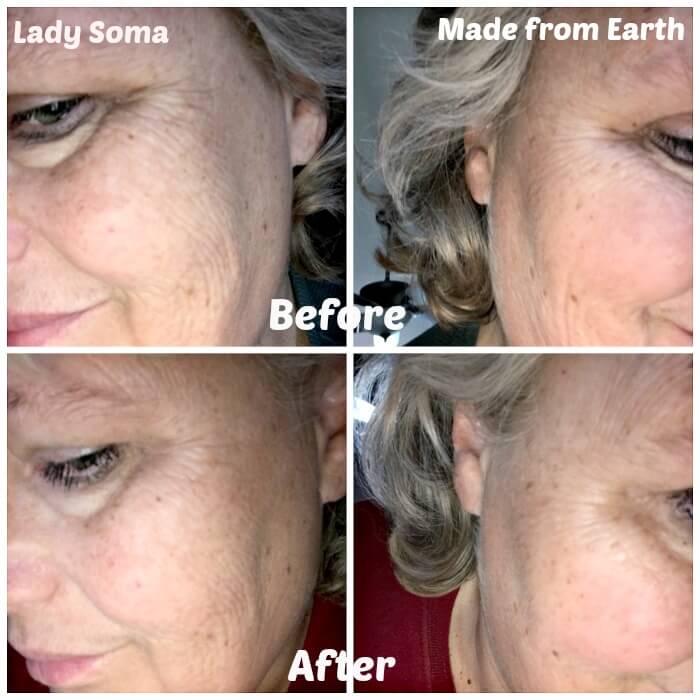 Battle of Two Eye Creams
I started off using these two products on different eyes. On the left was the Lady Soma; and on the right was the Made From Earth. I applied the product for approximately a week each day. Here are the results.
Both products were beautiful to use; light and creamy. Easy to apply and fast to soak in. I love the fact that the Lady Soma was one I could use all over my face and targeted more of my issues, which is definitely anti-wrinkle and firmness.
However, I enjoyed the Chamomile Eye Therapy because of the fact that it felt soothing and creamy and is specifically made for the eye, so I didn't hesitate to slather it all over.
For me to be able to choose one or the other I think would be kind of tough. They both have their place in my beauty regime and I had no issues using them together.
With beautiful organic products along with minerals and vitamins, these two items can definitely make a change in your skin. If I had to choose, I think I would lean to the Lady Soma Stem Cell Peptide Complex Moisturizer because of my age and overall facial skin needs.
Two great products that you need to check out. My skin feels better using these great items and I know it will only improve more over time.
Disclaimer: Chris has personally reviewed the product listed above. She has not received any monetary compensation for her review but did receive a free product to try out so she could evaluate and use it for this post. Her thoughts & opinions in this review are unbiased & honest and your opinions may differ.