There is a series I have been reading and reviewing since 2014 by Wendy Wax. It's the tale of a group of friends and their lives together. This is the first novella that I can recall coming out, at least since I have been reading this series. Just in time for the holidays, we can catch up on our 10 Beach Rd. crew.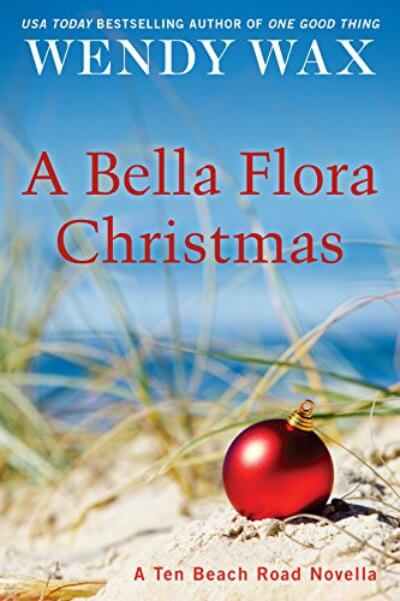 A Bella Flora Christmas by Wendy Wax
Publisher: InterMix
Publication Date: November 7, 2017
Sold by: Penguin Group (USA) LLC
ASIN: B0719NWD4S
Although their lives have changed since their first desperate renovation of Bella Flora, friends Madeline, Avery, and Nicole have always been there for each other. Now they're returning to Bella Flora for Christmas—where Maddie's daughter Kyra isn't feeling particularly celebratory.
Kyra was hoping for a peaceful holiday at Bella Flora—a last gathering before a wealthy, mystery tenant moves into the home she's been forced to rent out. Instead, she must make a life altering decision by New Year's — a decision that becomes even more difficult when unexpected guests arrive at Ten Beach Road on Christmas Eve. Now Kyra, Maddie, Avery and Nikki will need to pull together to secure Bella Flora's future, as well as their own.
A Bella Flora Christmas by Wendy Wax
I enjoy these great little novellas that catch us up with the friends we make within our stories. With a new novel in sight, this book will get us ready for what's to come.
It's Christmas time at Bella Flora and we get to celebrate with a great group of people. But it's not without some trials and tribulations. One that will bring the friends closer together.
Having a support network like the strong women in this book is something we all crave. And the author does great job telling each person's story and yet blending it into a quickie little read that leaves you with anticipation for what's to come.
I really wanted more from this novella but I guess, unfortunately, I will have to wait to see what is to come, just like you. A bit of a cliffhanger ending that leaves me wanting the next book now! Ugh
Wendy Wax is a solid writer and treats her readers with characters that we wish were in our own life. She is a go to women's contemporary fiction writer that shows all sides of life, but mainly the bright side.
Disclaimer: Chris has personally reviewed the product listed above. She has not received any monetary compensation for her review but did receive a free download so she could evaluate and use it for this post. Her thoughts & opinions in this review are unbiased & honest and your opinions may differ.